In BRUS Shop you'll find a shop with a great variety of craft beers, specialty goods and everyday foods. BRUS Shop is the place you swing by for a lunch bite and filter coffee, eat-in or take-away sandwiches or a serious stock-up on your party selection of bottled craft beers, wine, booze and salty snacks.
BRUS Shop is a shop, a casual eatery, a coffee bar and an extended BRUS bar. Every Friday the Shop is open till late just like the Bar, and our resident DJ Andreas B. is spinning discs playing some sweet soul & funk sounds. He'll make sure those beers and grooves go down all the more smoothly.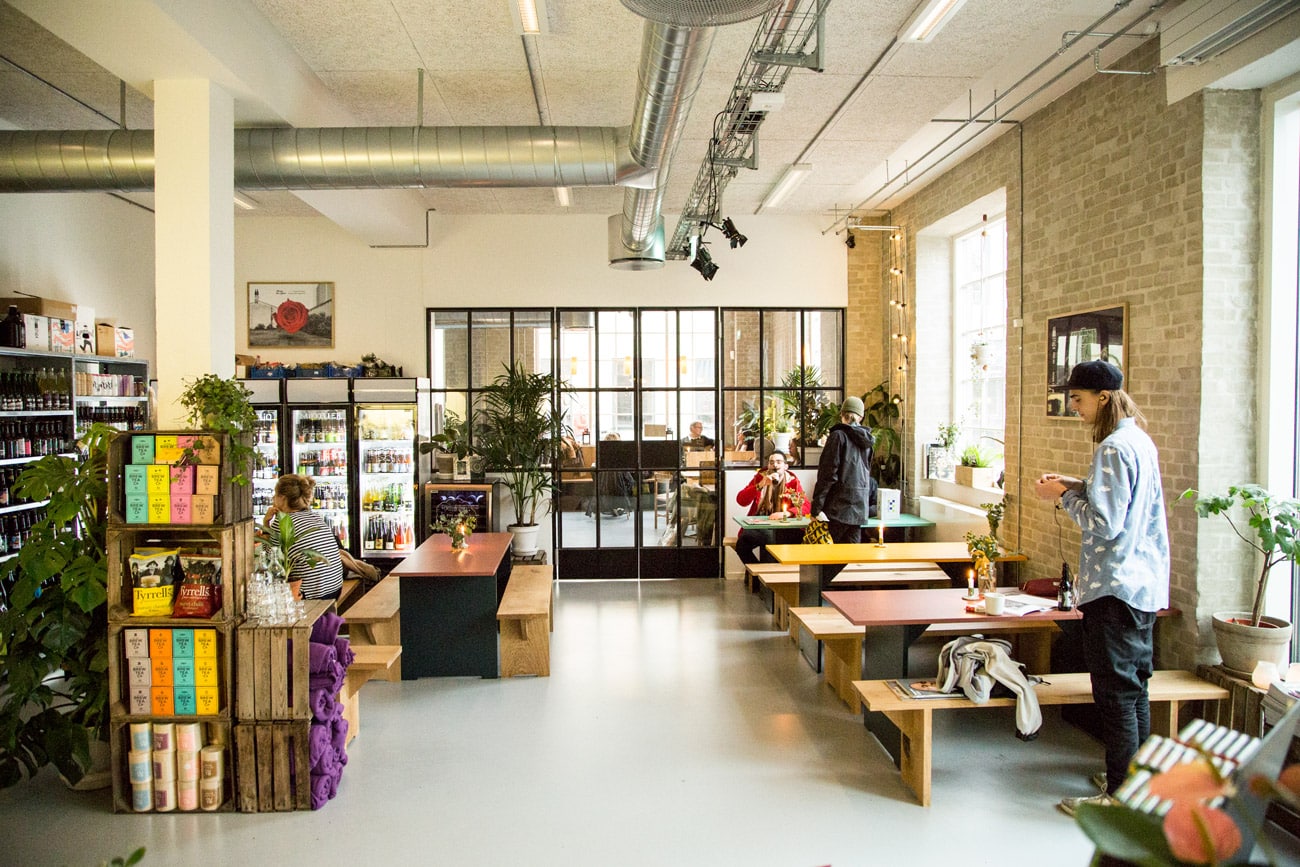 Hours
Monday – Friday: 12:00 – 21:00
Saturday – Sunday: 11:00 – 21:00
The Shop kitchen will be serving pub food, burgers, sandwiches and snacks everyday. The Shop stays open for guests to sit and drink with the same closing hours as the bar.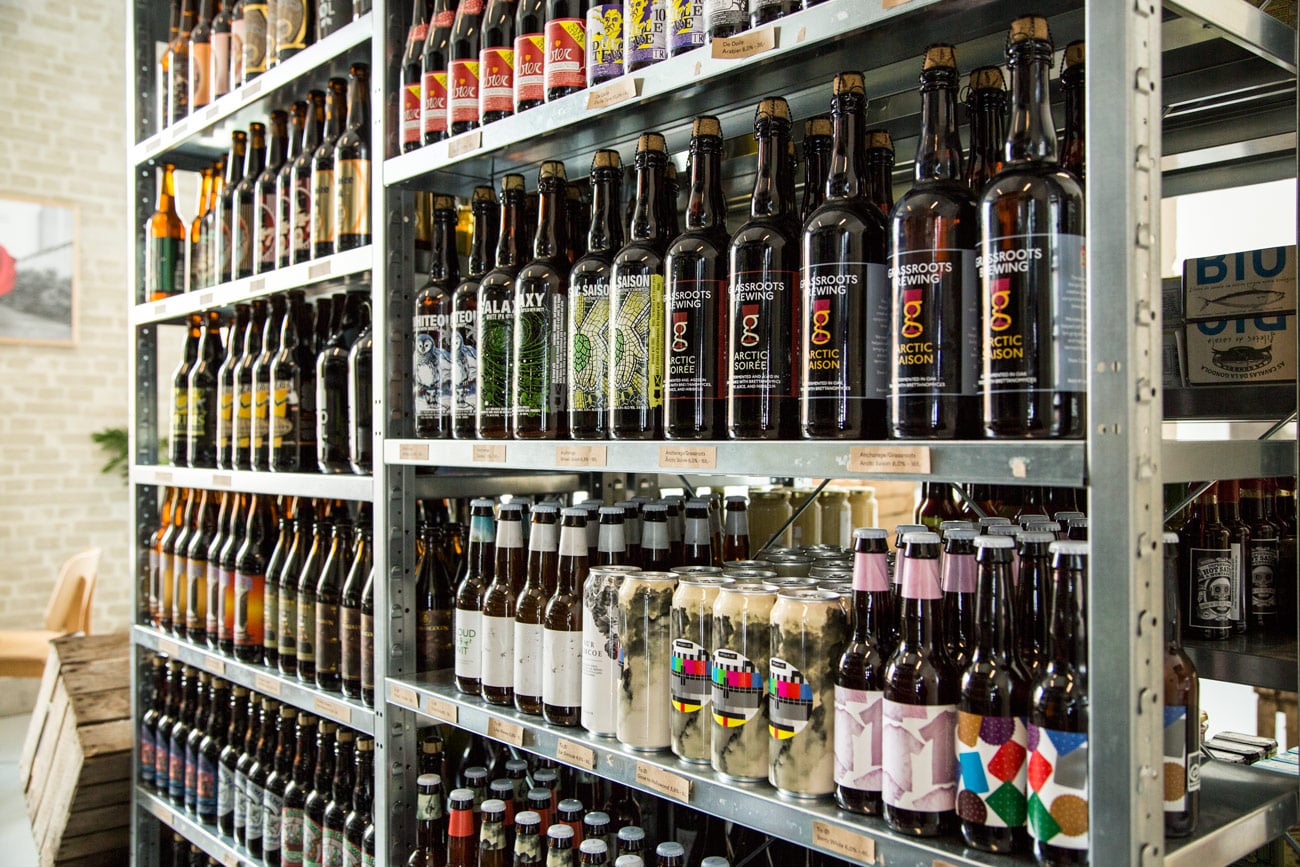 Beer rental & cocktails on draft
At BRUS we specialize in brewing the best drinks and beers. We serve it all in-house and offer also take-away solutions and deliveries for private events and parties.
BRUS rents out draft beer systems with our very own craft beers from the BRUS brewery. We offer also well-stirred and readymade cocktails for you to serve for your guests directly from a cooled keg.
Drop by the store to check out the selection for your very own deal or send your inquiry to order@tapperietbrus.dk
Se Fødevarestyrelsens smiley-rapporter