Cocktails for days!
Mikropolis Cocktails is pouring cocktails on tap for Roskilde Festival 2018 on the campsite at Countdown Apollo from Saturday through Tuesday. At the bar they were pouring all your favourite cocktails counting Rhubarb Crush, Whiskey Sour, Organic Spritzer, White Russians, Verbenator, Good Vibrations, Dark & Stormy and Ginger Mojitos!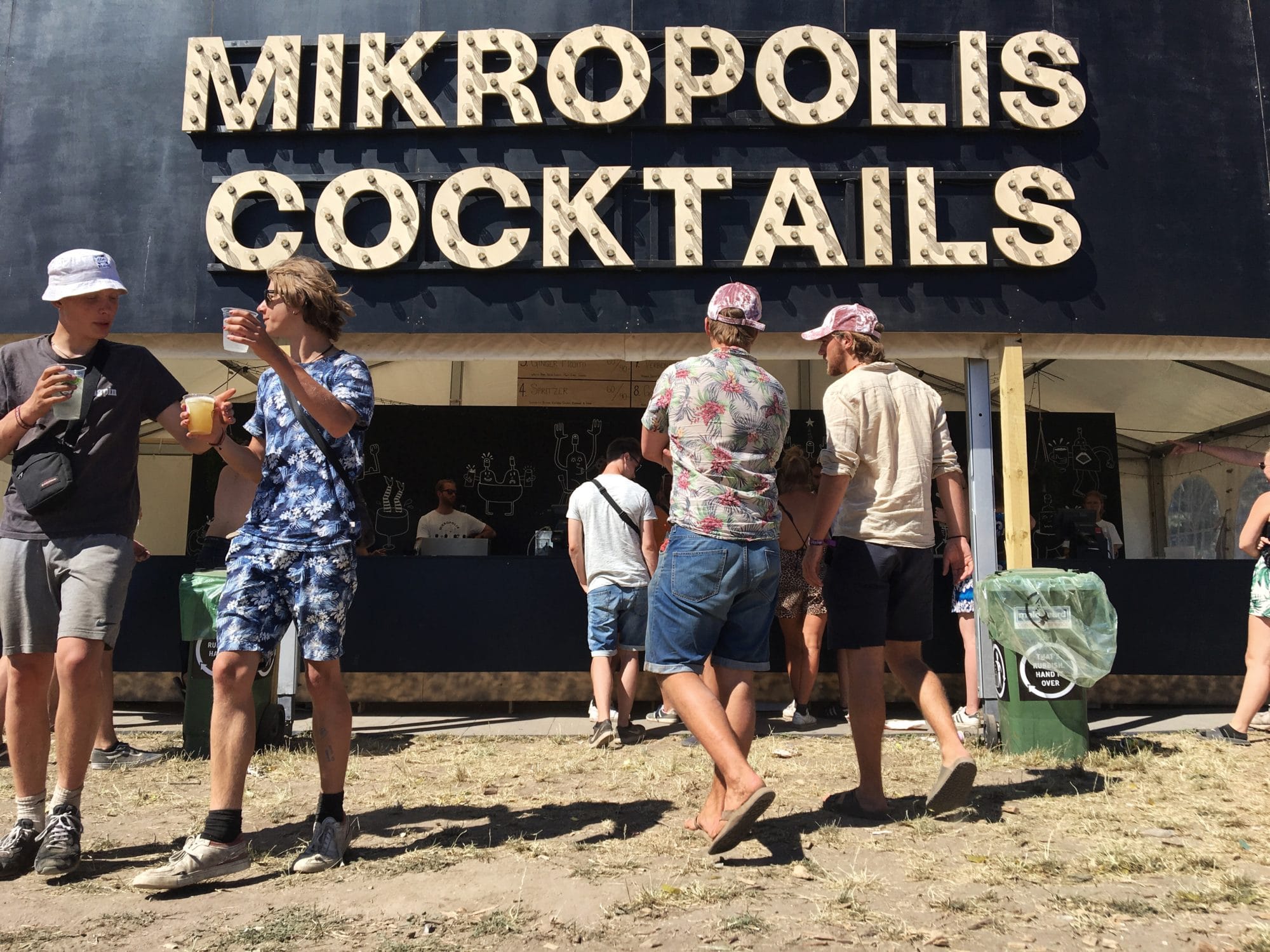 Roskilde Festival opened the festival site Wednesday and here Mikropolis Cocktails was ready to pour all your favourite cocktails on tap from the container bar at Apollo Stage.
We can't wait to join Roskilde Festival and the Orange Feeling in 2019 and pour and drink even more Mikropolis Cocktails!