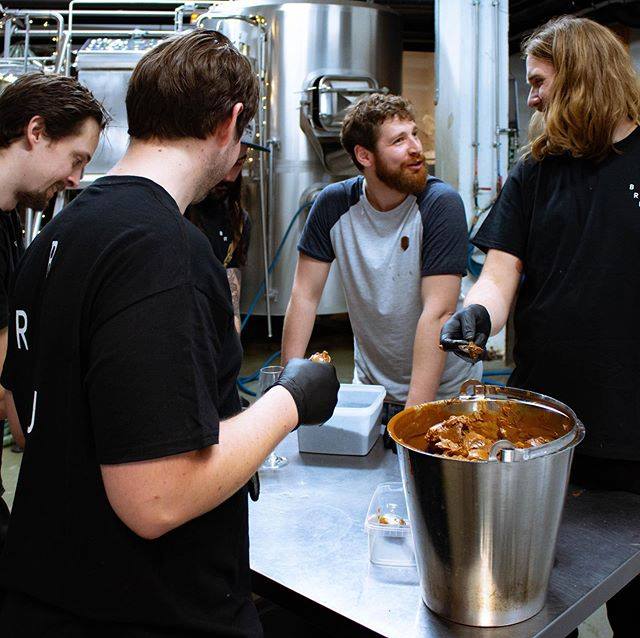 Today we brewed our first ever non-brewery collab with our kitchen salt suppliers Saltverk!
Saltverk are an Icelandic company who make salt from the Westfjords of Iceland, using only the geothermal energy from the hot geysers.
As well as making some really interesting variations of salt, from their active charcoal lava salt to there arctic thyme salt, they also built their system from scratch, essentially creating a way to naturally use the salt from the sea in the most sustainable, delicious way possible, building the whole thing from the ground up.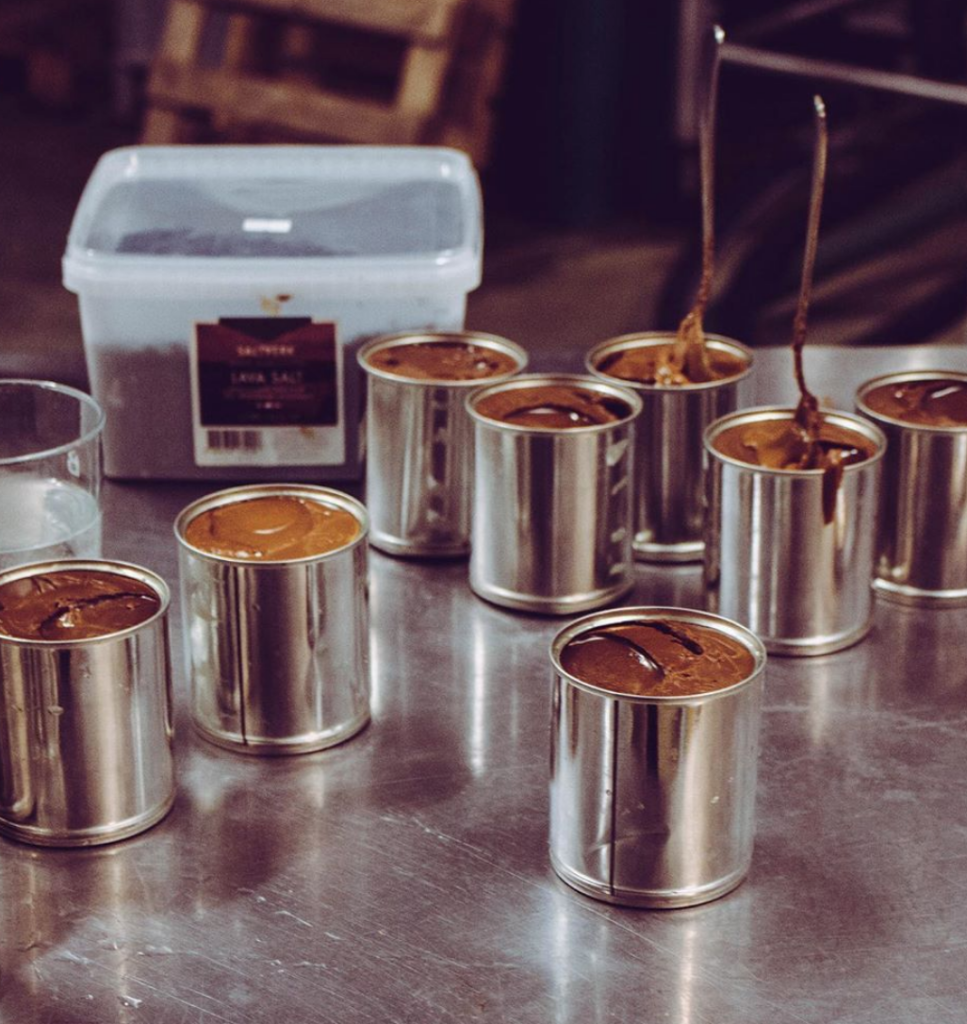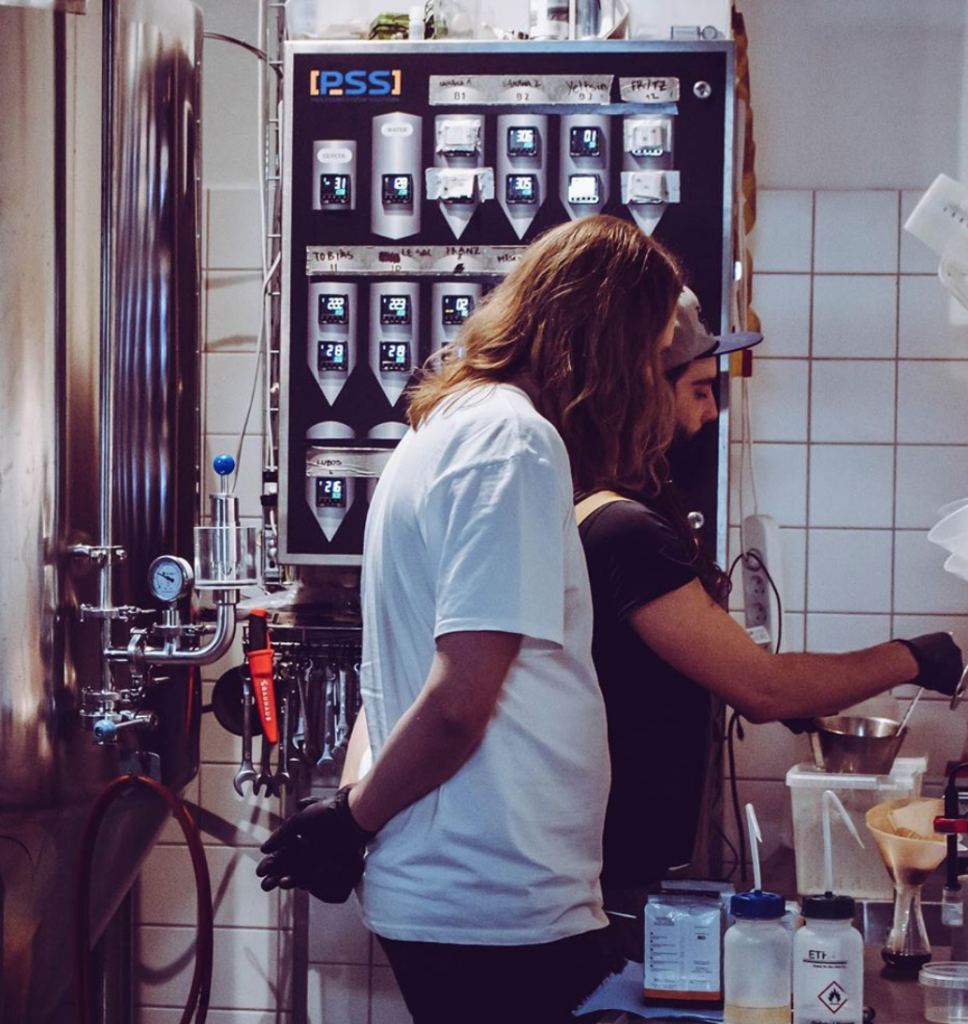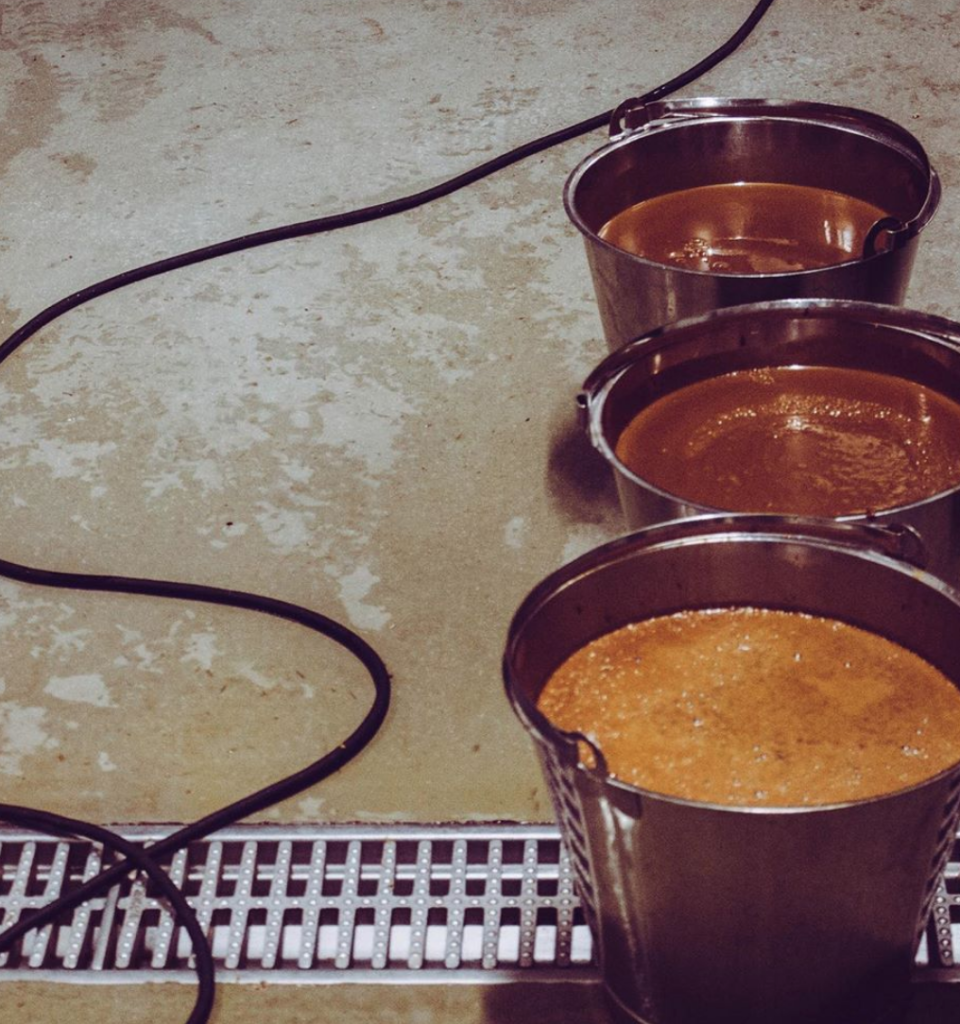 The beers we're brewing are Geological, a 9.0% Imperial Lava Salted Caramel Chocolate Stout and There Gose The Water Pipe, a Gose 5.0% with Lemon and Arctic Thyme salt.
We will be releasing the beers on tap & in can at BRUS on February 14th alongside two special types of fermented fries from the foodbar:
One type of fries was made using the same lava salt as the salted caramel stout. These will be topped with cocoa powder and come with a salted caramel dip, for an extra salty/sweet combo.
The other fries will be 'dry-hopped' with Arctic thyme, with a lemon dip and finger limes on top.
Both fries will cost just 65 DKK, and we'll also be offering a combo with the freshly brewed 330ml cans from the food bar!