A Portuguese Night at BRUS.

Join us for a Portuguese Fado Night, where a combination of Food, Wine & Music will bring you to a feeling of Saudade.

For the Portuguese, the moment you sit around a table for a meal is almost sacred. We will honour that moment on one special night, by having our own Portuguese Chef Andreia cook and serve you a 5 course dinner with Portuguese wines alongside Fado music.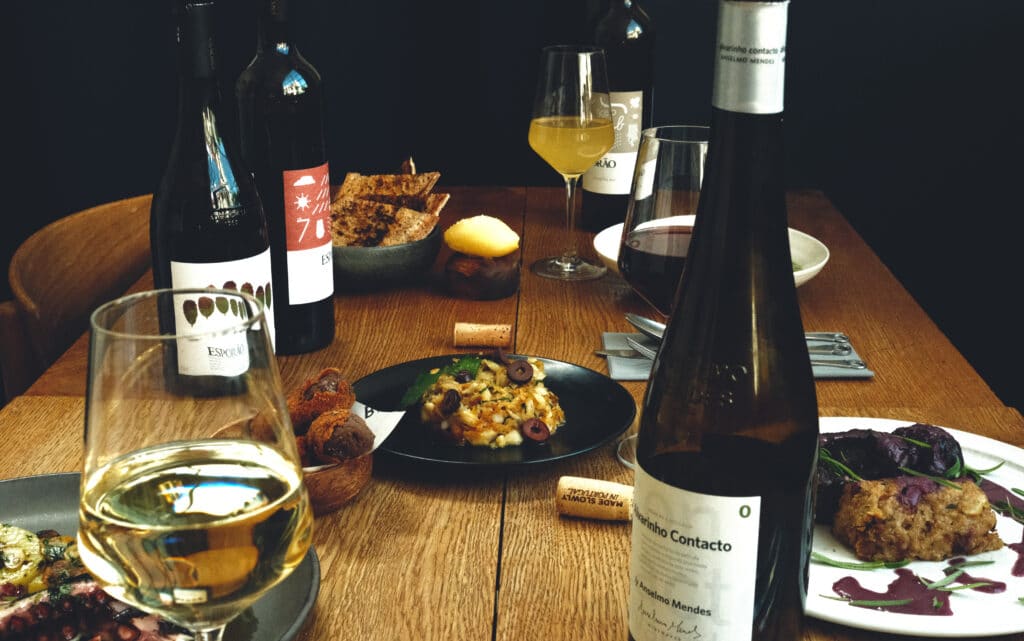 MENU:
Amuse Bouche
Croquetes de Carne // Meat Croquettes
Pastéis de Bacalhau // Cod Cakes
Black Olives – Sourdough Bread w. Butter

Starter
Caldo Verde com Chourica de Garvão // Kale with Sausage

1st Main
Polvo à Lagareiro // Octopus with Olive Oil, Parsley, Garlic

2nd Main
Bochechas de Porco com Migas e Molho de Vinho Tinto e Canela
// Pork Cheeks with Bread, Red Wine

Dessert
Farófia com Molho de Ovo e Canela // Baked Egg Whites with Cinnamon.

Price: 425,-

Drinks Pairing
45 Days Organic Pilsner // Pilsner
Esporão Branco Colheita // White Wine
Alvarinho // White Wine
Esporão Reserva 2018 // Red Wine
Moscatel // Dessert Wine

Price: 275,-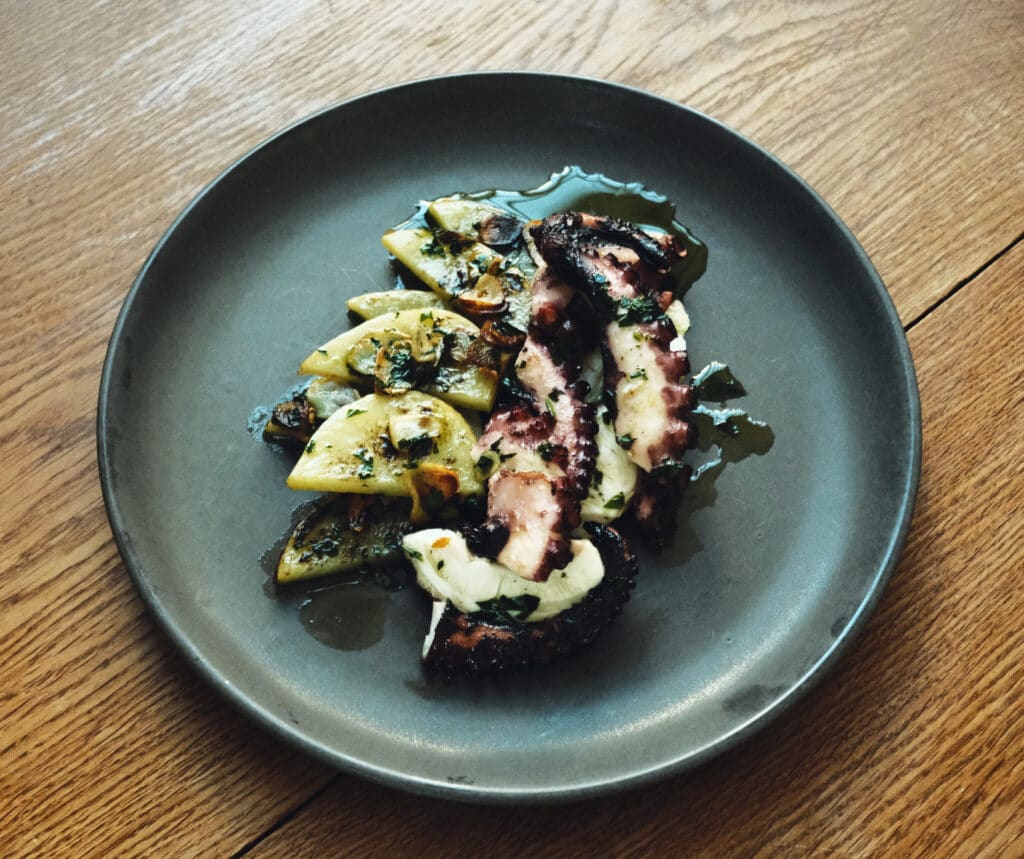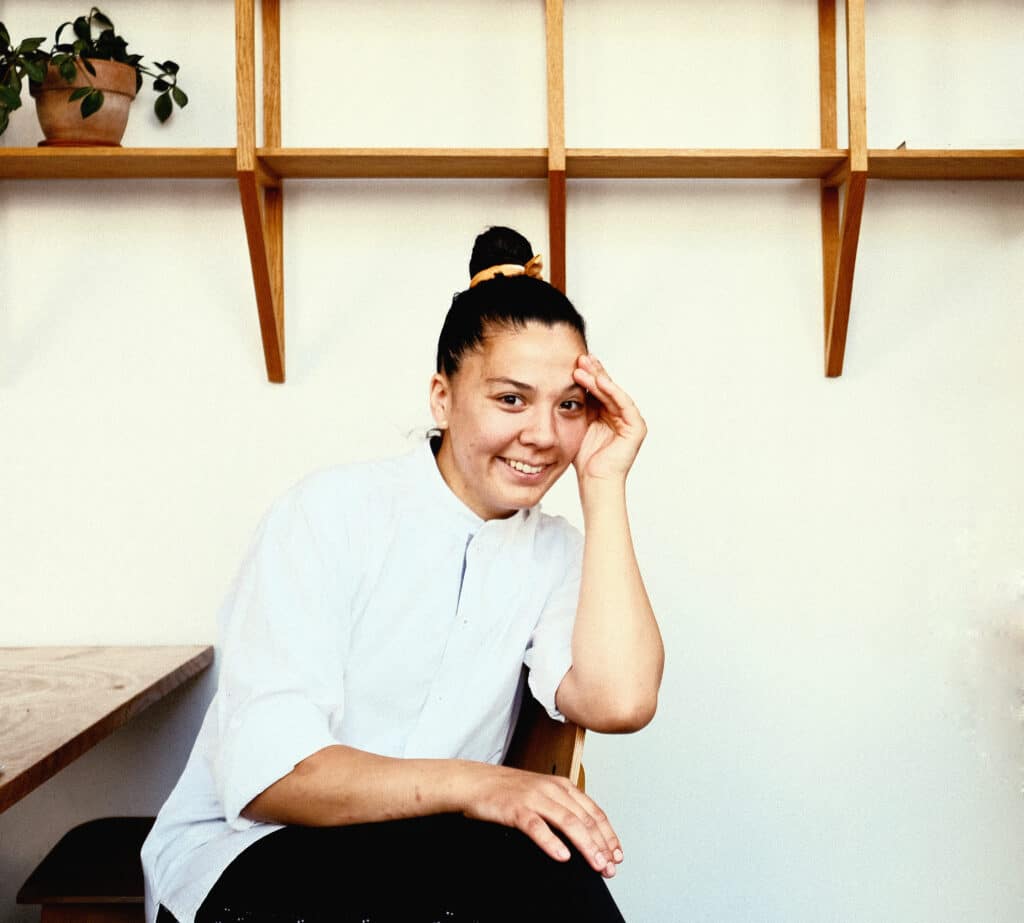 The night starts between 17.15, Amuse Bouche will be ready for you at arrival and Dinner will start at 18.00.

We look forward seeing you.
Book your tickets for the Fado Night HERE
As this is a special event, we won't be able to accommodate any dietary requirements. Thank you for your understanding.