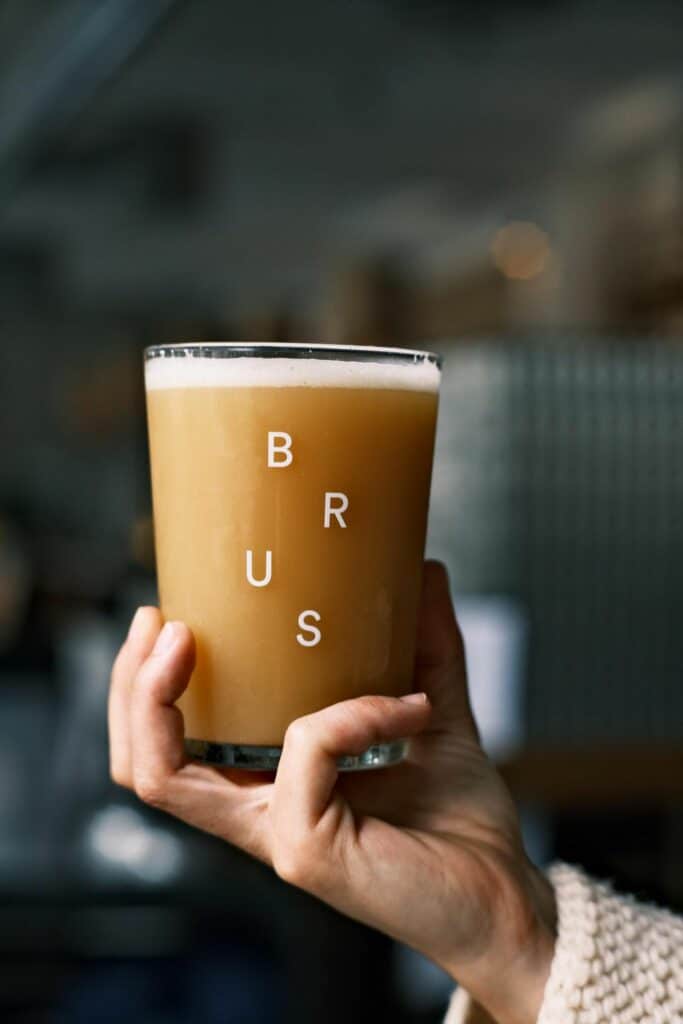 Lost All Reason seemed to come along at the right time. When we first released the first batch in the serving tanks at BRUS, the world around us seemed to have gone crazy. Wildfires in Australia, Impeachment in the USA, and Protests in every corner of the globe. The world went mad and a potent DIPA helped us all take it all in. One Pandemic later, this seems to be the beer that helped us get through such a wild time. No two editions are alike. Each is unique in their own way but there are many constants as well. Let's dig a little deeper into how this beer is made, breaking it down into Water, Malt, Hops, and Yeast.
We have brewed a lot of Double IPAs in the past and we are constantly refining recipes and playing around with variations in the brewing process, especially in our malt bill. Malt levels, Oat levels, Wheat levels. After a while, there's only so much you can tweak things on the mash side before you cycle through all the different variations. We have gotten to a place where we are very happy with the products we are turning out. Where we really wanted to play around was with the hops, specifically dry-hopping. And that's how the idea of a series came to be.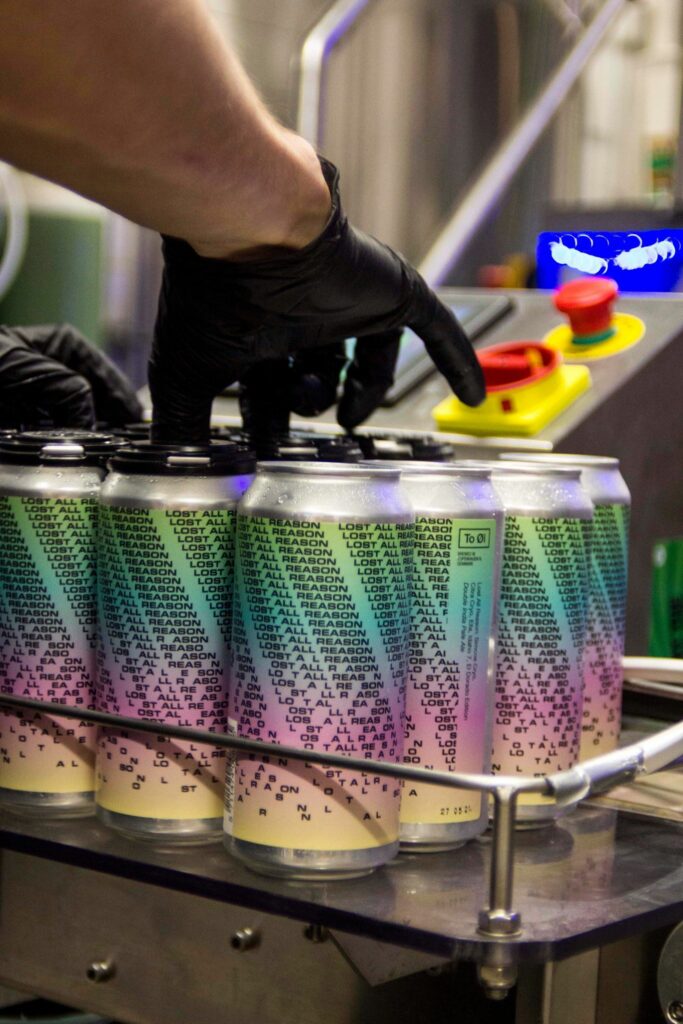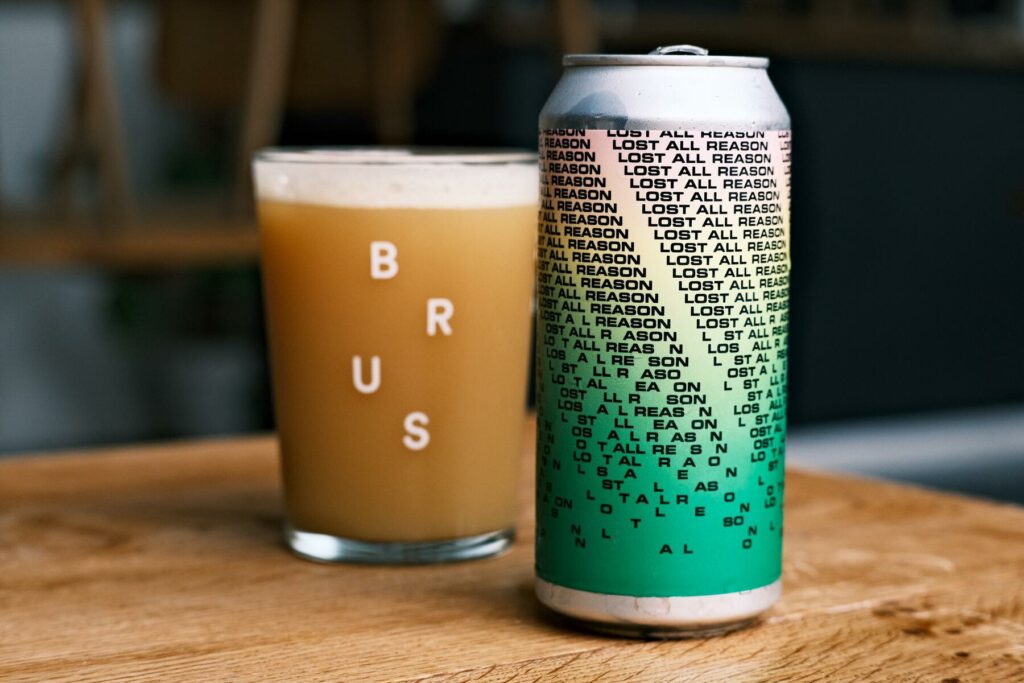 WATER
Every beer we make has a different water structure, salt composition, and mineral content. The water that we use on the brew kit is 100% RO (Reverse Osmosis) meaning that it has been stripped of most of its minerality. This process gives us the ability to construct exactly how we want the water to be from the ground up. This affects the mouthfeel, haze level and body. With Lost All Reason we have gone for a very chloride rich profile. This gives a more full bodied and heavier mouthfeel.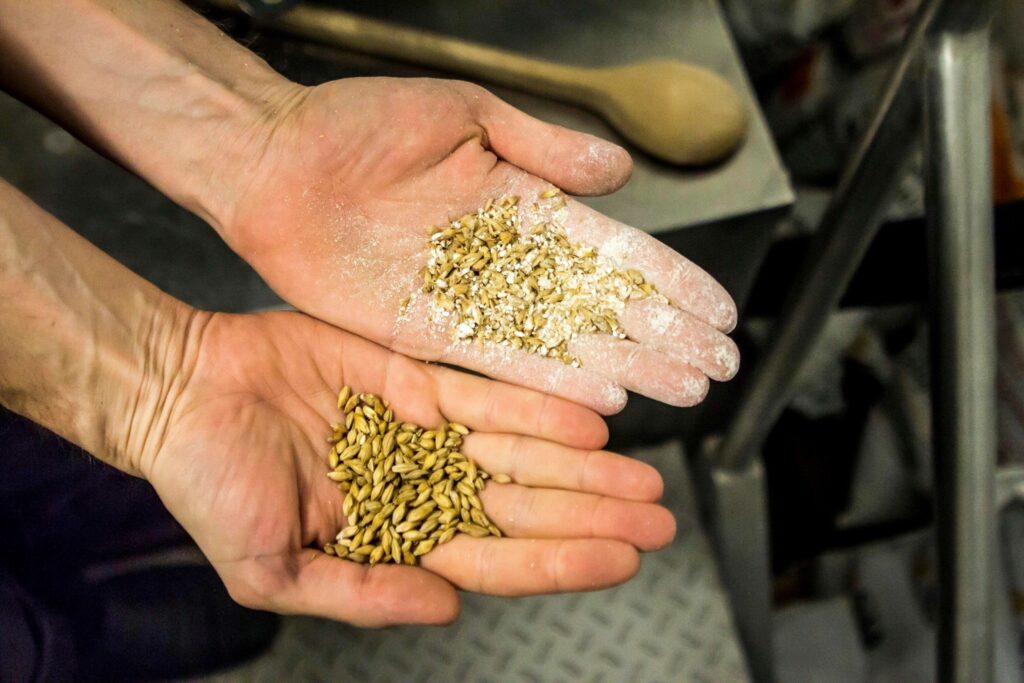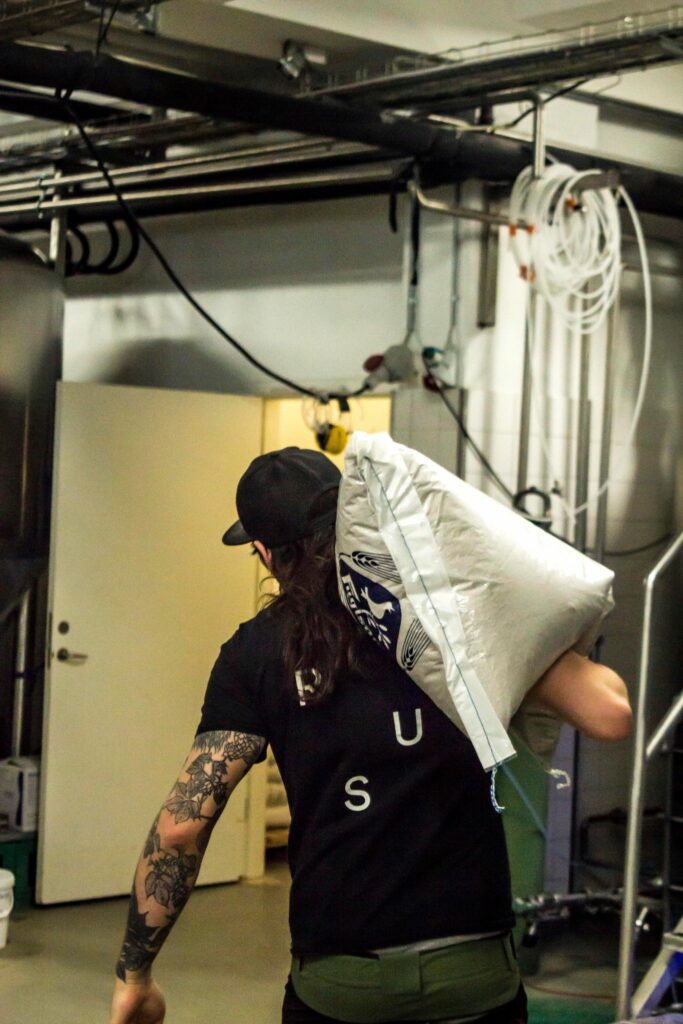 MALT
300kg Pilsner from Sophus Fuglsang Export Maltfabrik, DK
25kg Wheat Malt from The Swaen, NL
25kg Carapils from Weyermann Specialty Malts, DE
50kg Whole Oat Wheat Malt from Simpsons, UK
This malt combination provides the foundation for this beer. It has remained constant since the very beginning. The only slight variation might be an extra 20kg of Pilsner to help with the sugars. Pilsner Malt gets the ball rolling providing the basic fermentable sugars. From there Wheat Malt is added, giving the beer that soft backbone, and Whole Oat Wheat Malt to thicken it up to an almost porridge-like consistency.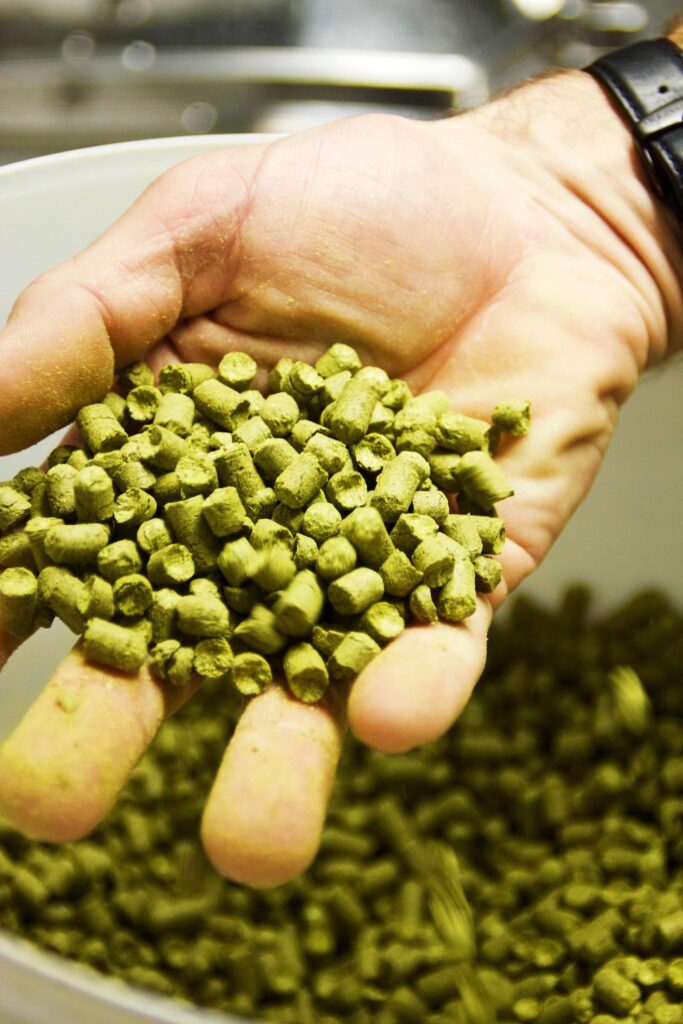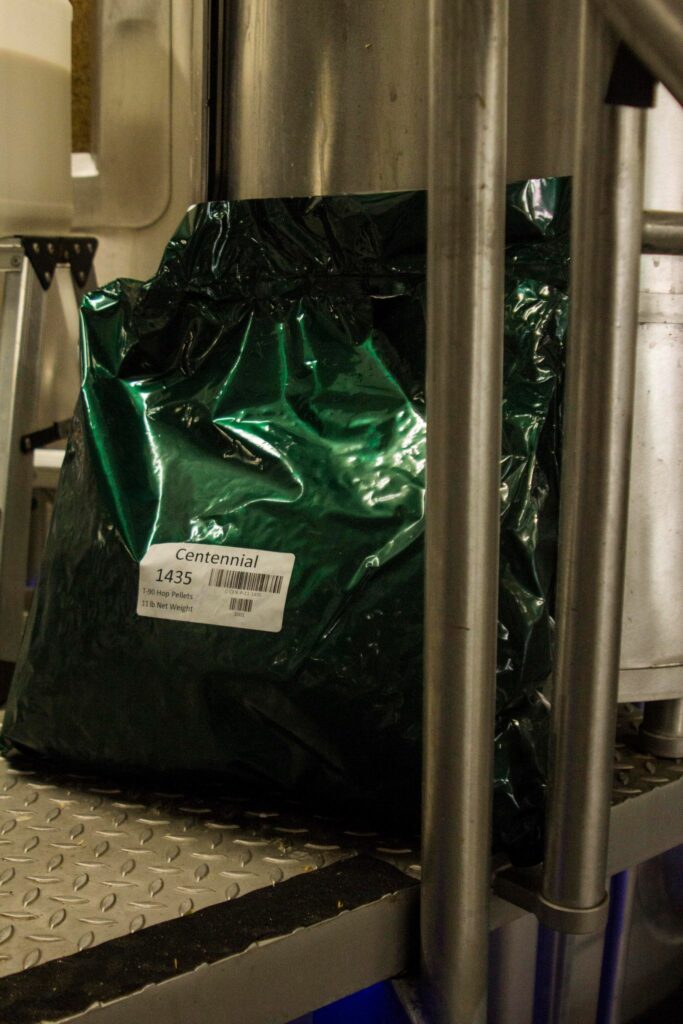 HOPS
At BRUS, we play around a lot with hops in a variety of strains and packaging formats. Simcoe Cryo, T90 Citra, Mosaic Incognito etc.
Where are the hops from? All over the world is the short answer. We source the hops we use for Lost All Reason from Crosby Hops in Oregon, USA, Yakima Chief Hops in Washington, USA, and New Zealand Hop Collective
We have always used the Dry Hopping process to challenge our palates and experiment with different hops. Choosing which ones to use has been a trial process for the brewers, using their past experiences with different hop flavors and aromas to settle on where to take the series next. A constant game of trying to maximize flavor and avoiding 'hop salads' so to speak. Balance is always a top priority.
While the dry hop constantly evolves, the boil hop stays constant. We use 5kg of Centennial from Crosby Hops in the boil to give it the piney bitterness, finishing gravity and subtle sweetness we are looking for. This sturdy backbone allows the dry-hopping to take center stage.
HOP RECIRCULATION
When dry hopping from the top of the tank, naturally the hop pellets will slowly start to drop to the bottom. What hop recirculation does is send all the sediment at the bottom back up into suspension, ensuring that any hop pellets that may not have fully dissolved are maximizing in their use.
We use this technique in most of our IPAs to utilize the hops fully. Meaning we can use less hops and get more flavor and aroma.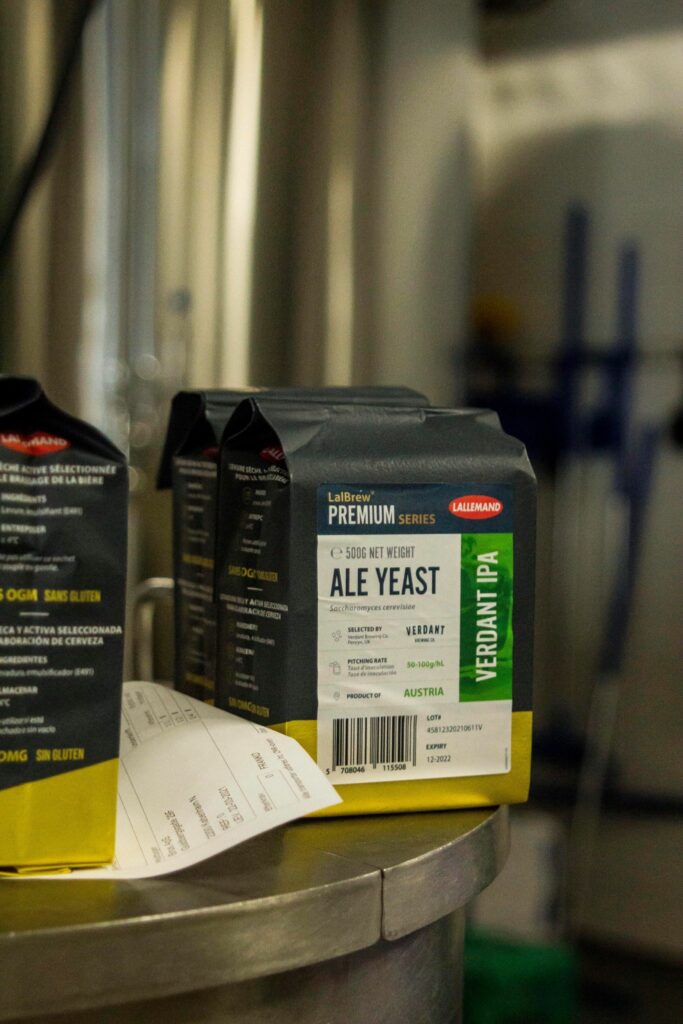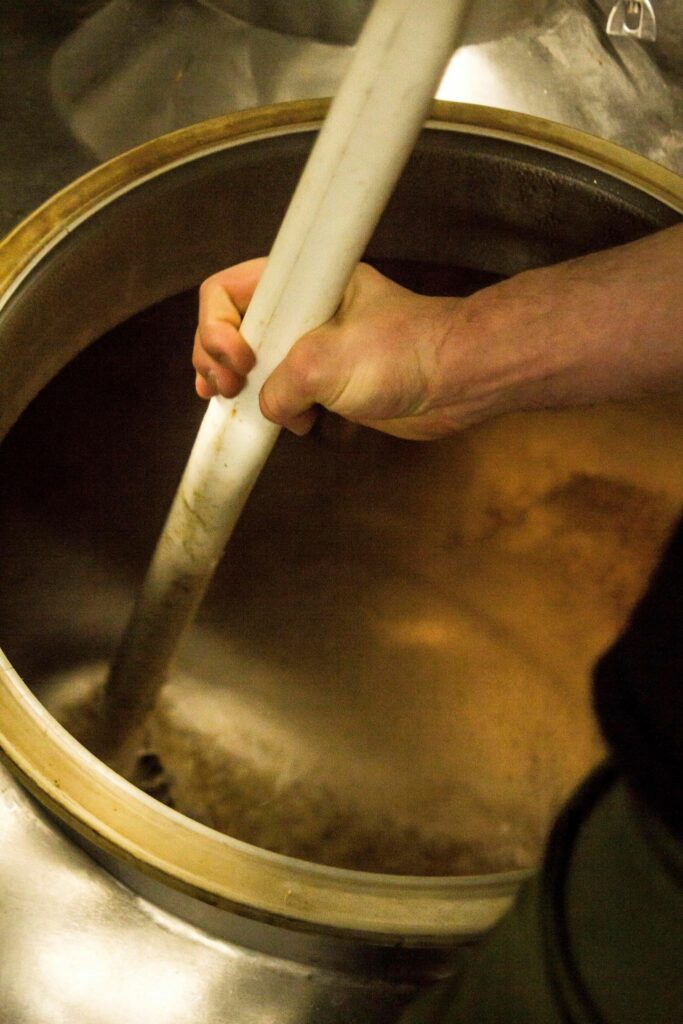 YEAST
For most of the series' history we have used White Labs yeast. Specifically, we use WLP066 or "London Fog" as it is also known. A constant work horse, this yeast is instrumental in bringing out the fruity ester profile, contributing to its hazy appearance and fluffy mouthfeel.
During the COVID-19 Lockdown, BRUS had to change from Brewpub to Bottle Shop. As a result the brewery had to adapt our techniques and how we used yeast. We scaled back production, meaning we could not use London Fog quickly enough to keep the yeast healthy and strong. So as a solution, we switched over to dry yeast.
The strain selected for LAR was Lallemand's Verdant IPA Dried Yeast. Selected by Verdant Brewing from the UK and cultivated in Austria by Lallemand.
Change in yeast made for a change in flavor profile. One that we were quite happy with and ended up developing in this series as well as our broader selection of IPAs.
With the reopening of BRUS as a Brewpub again, we are running both Verdant dried yeast and London Fog concurrently. It's a fun little experiment and gives a bit of diversity to our IPA collection at BRUS. The most current edition of Lost All Reason returns us to London Fog.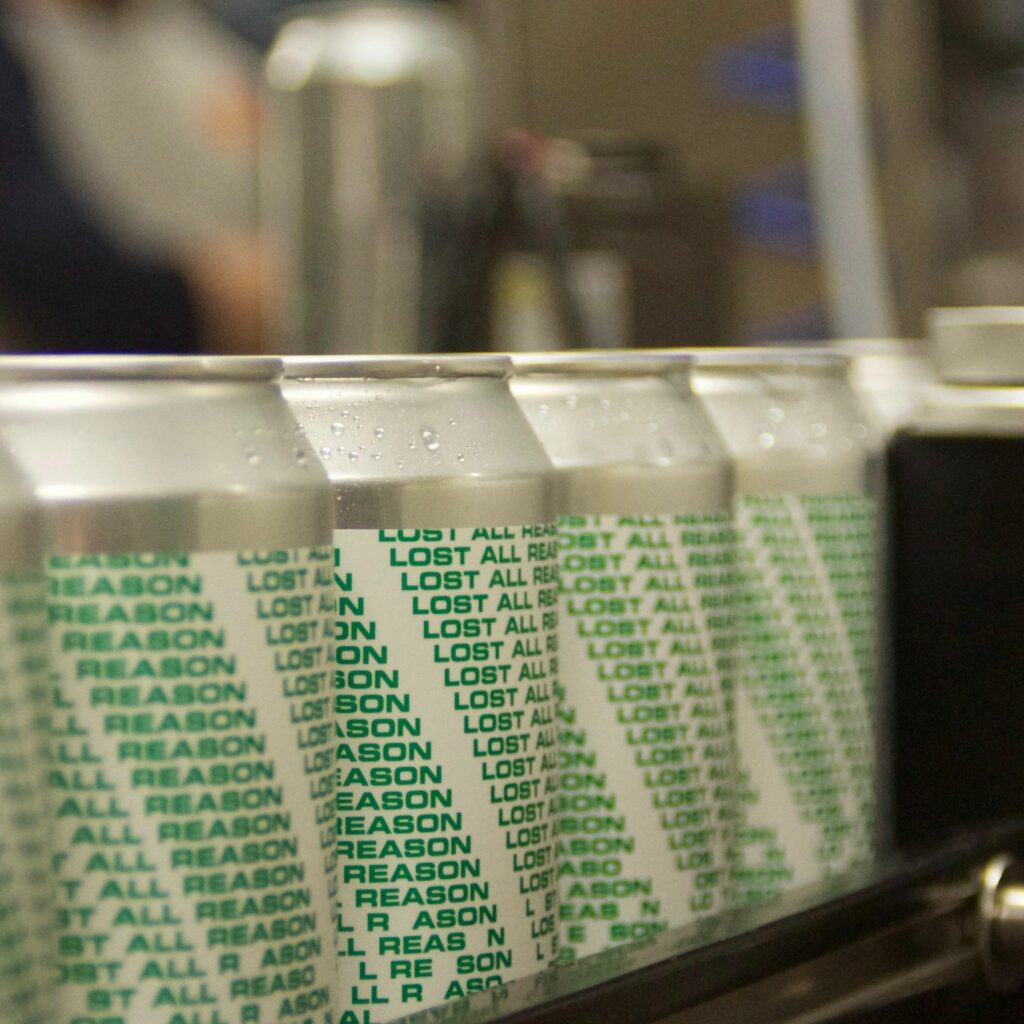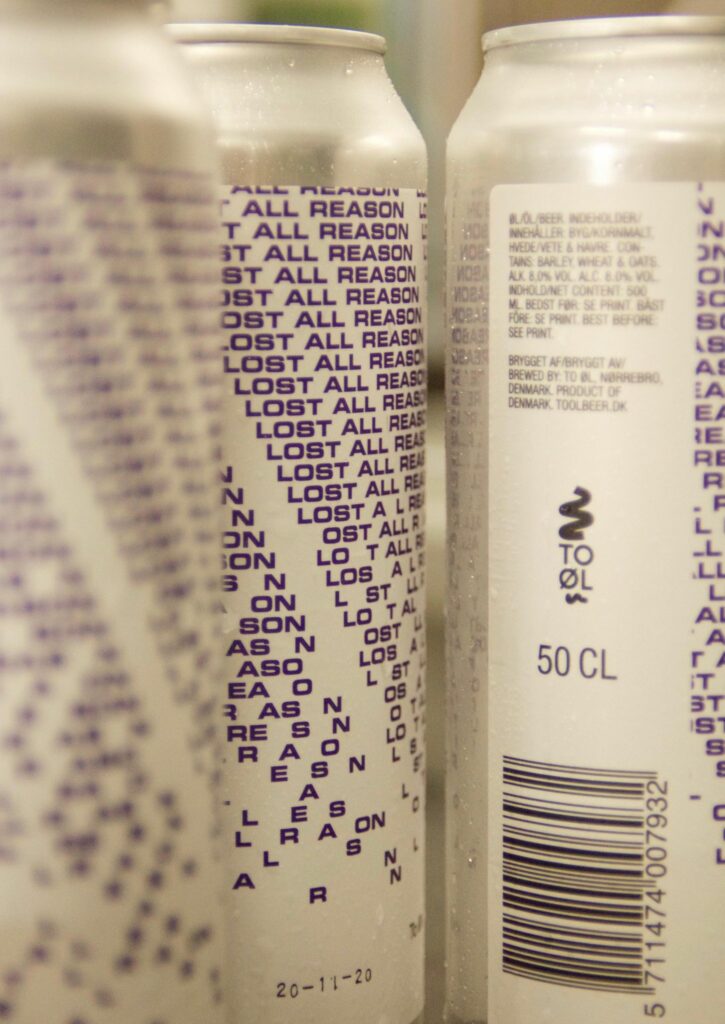 RELEASE TIMELINE:
Jan 2020: Lost All Reason (LAR) Debut at BRUS. Sabro Cryo and El Dorado Edition.
Feb 2020: Citra Cryo Edition.
April 2020: Mosaic, Citra, Simcoe Edition.
May 2020: Motueka, Wakatu, Rakau New Zealand Edition.
June 2020: Simcoe Cryo Edition.
Nov 2020: Simcoe Cryo, Citra Cryo, Ella, El Dorado Edition.
Dec 2020: Mosaic, Simcoe, Citra Cryo Edition.
Feb 2021: Mosaic Incognito, Mosaic Cryo, Idaho 7 Edition.
April 2021: Alle Verloren Redenen (Dutch Market Exclusive). Azacca, Simcoe Cryo, Idaho Gem, Wai-iti Edition.
August 2021: Citra Bomb (Citra T90, Citra Cryo, Citra Incognito) Edition.