Things Kicked off Monday with the house all dressed up in Bavarian flags, a special Oktoberfest Menu, and 6 new German inspired beers. The 1L Steins were flying out of the bar not long after. It might have been Monday, but you know, it was Monday…
Throughout the week, the kitchen served up some German classics such as Käsespatzle, Pretzels, Sauerkraut, and Currywurst and a few surprises like Steckerlfisch, Germ Knodel, and Portobello Schnitzel.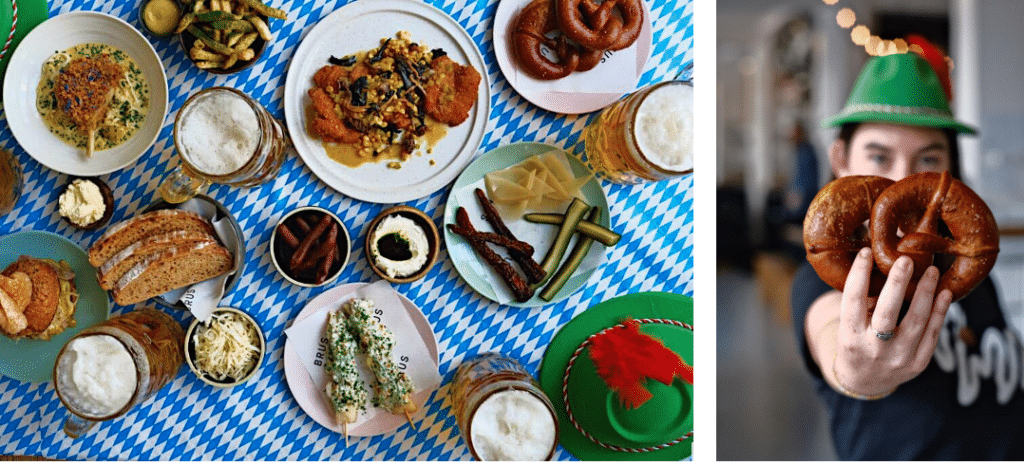 Saturday was our big night of Oktoberfest, the grand finale to a week long salute to German beer and culture. Songs were sung, dances danced, and steins were poured. Lots of them. Our friends from Hamburg SuperFreunde came over to celebrate the release of their collaboration with To Øl, Tandem Thrills. To tag along with this Dry Hopped Lager, alos brought their Bavarian made 'Pils' and 'We Go To Porto', a bright and fruity Pale Ale, proving that not all German beers need to be Lagers to be tasty.
The night really kicked off when the 12 Piece band Heidis und Hosen brought the house to life with their schlager music. Things escalated from there with the whole house in the spirit for a good old fashioned party. We all know it's been a while.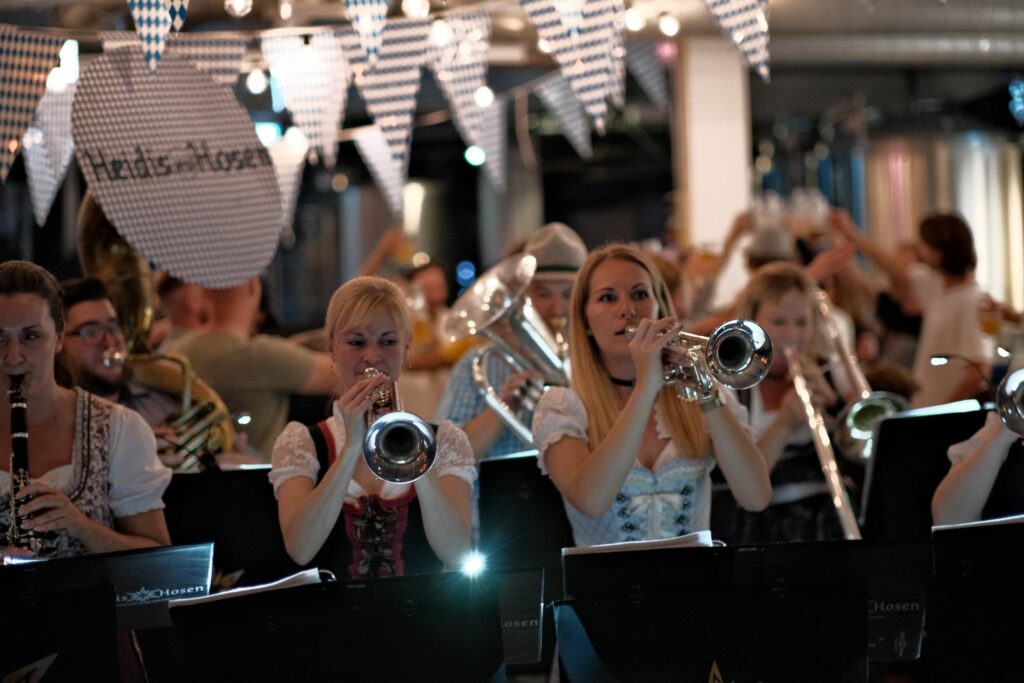 Thank you everyone who came out, we're all a little bit tired but we made it through. Hope to see the same spirit and energy next year. Prost!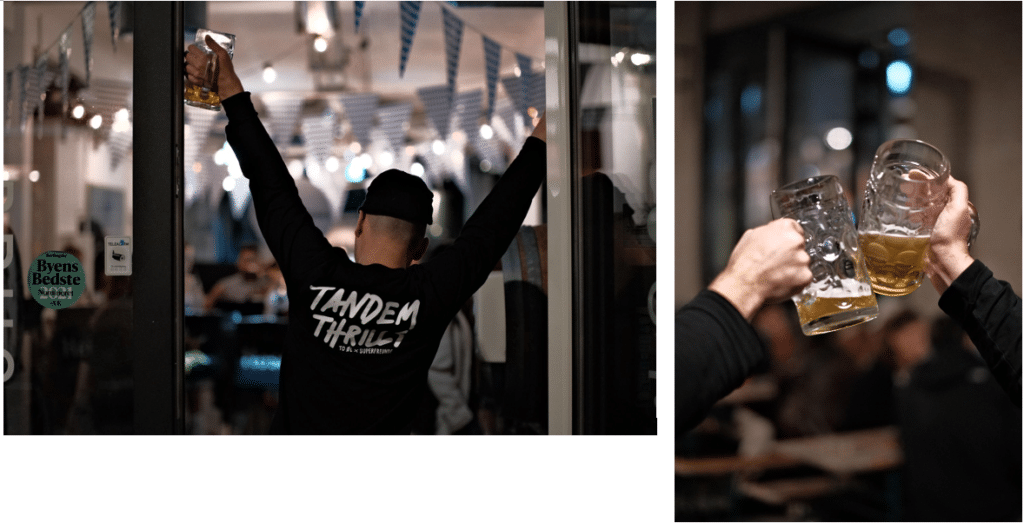 _________________________________________________________________________
It's that time of the year again, where you can truly celebrate your love for beers served in huge glasses, for being a bit louder and to feel a little Bavarian. And yes, traditionally Oktoberfest is held from mid September, and who are we to disrupt tradition?
What are we doing at BRUS?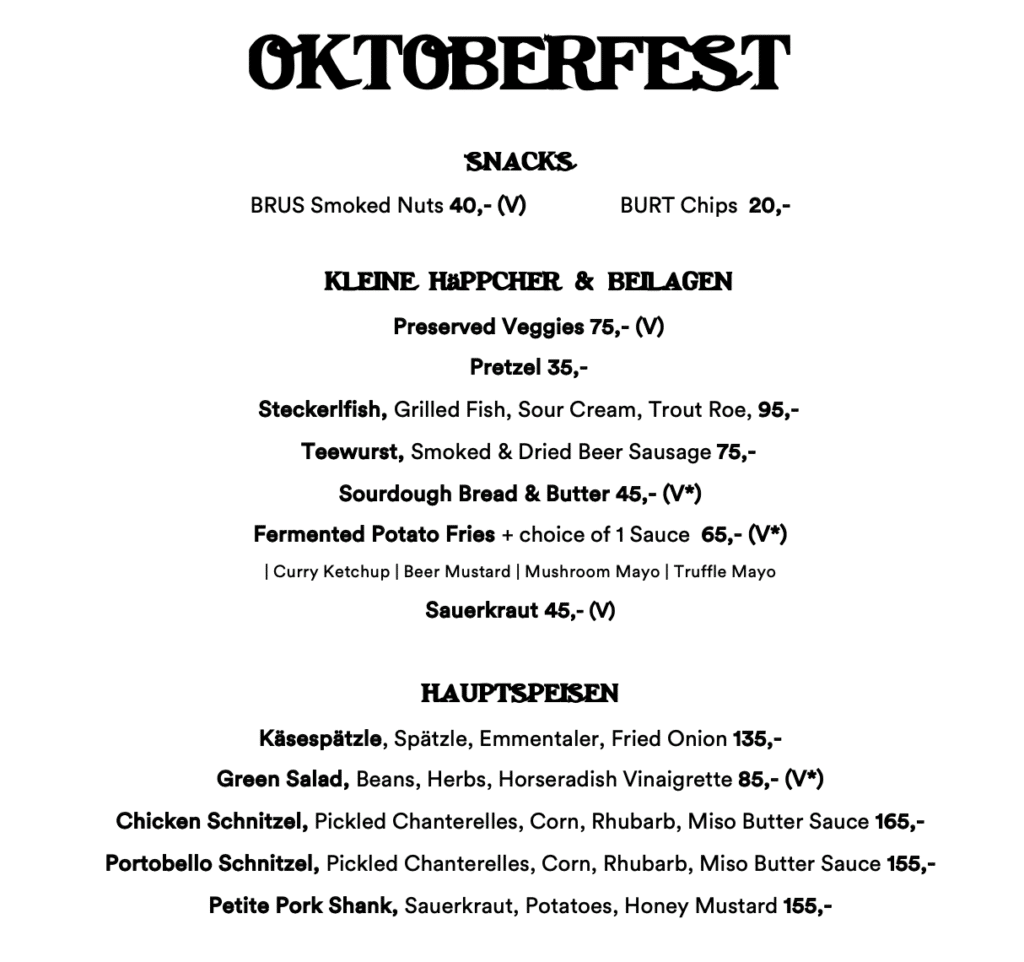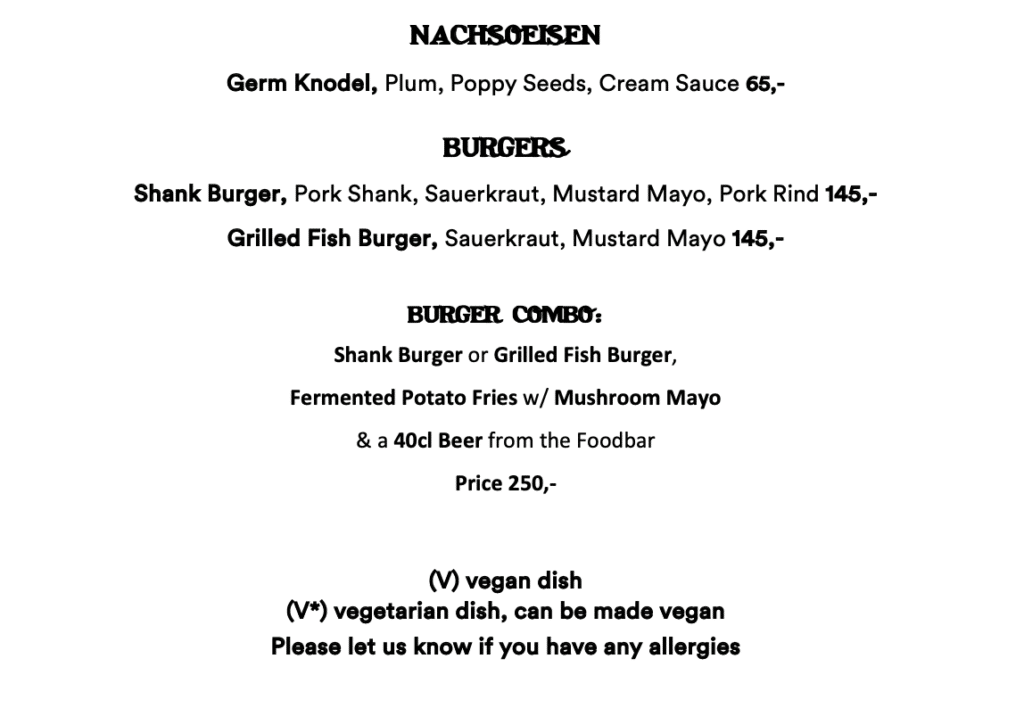 Beers from BRUS:
Social Melody 4,9% German Pilsner
Forever Pilsner 4.8% German Pilsner
Life's Wheat 5.5% Wheat Beer
Dunkeled 4% Munich Dunkel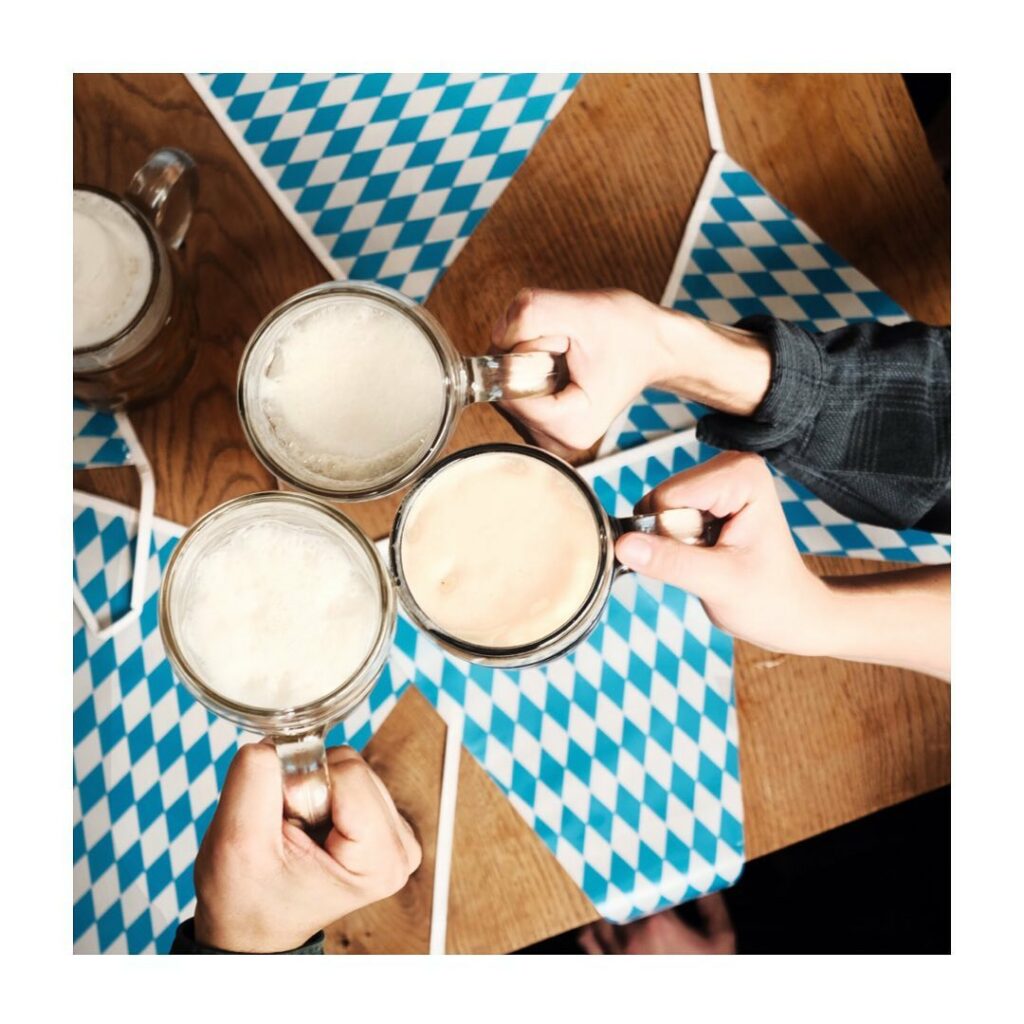 The set up at BRUS will be a little different, as we are going to set up long tables in true Oktoberfest style. Remember that for groups of maximum 10 people you can book online and if you're more than 10 you should contact us via email at restaurant@tapperietbrus.dk
On Saturday 25th we're bringing in a traditional 12 person Bavarian band, Heidis und Hosen. Come by to get your seat early and stay for the music! They'll start at 20:00