CHRISTMAS AT BRUS
You can now book your private parties and Christmas lunches at BRUS.
We take in bookings of various shapes and sizes, from cosy ten guest gatherings up to 110 guest company parties. Bookings can be made for both midday lunches or night time parties, and we can seat you in our bright shining brewery, our spacious restaurant or in the cosy shop corner.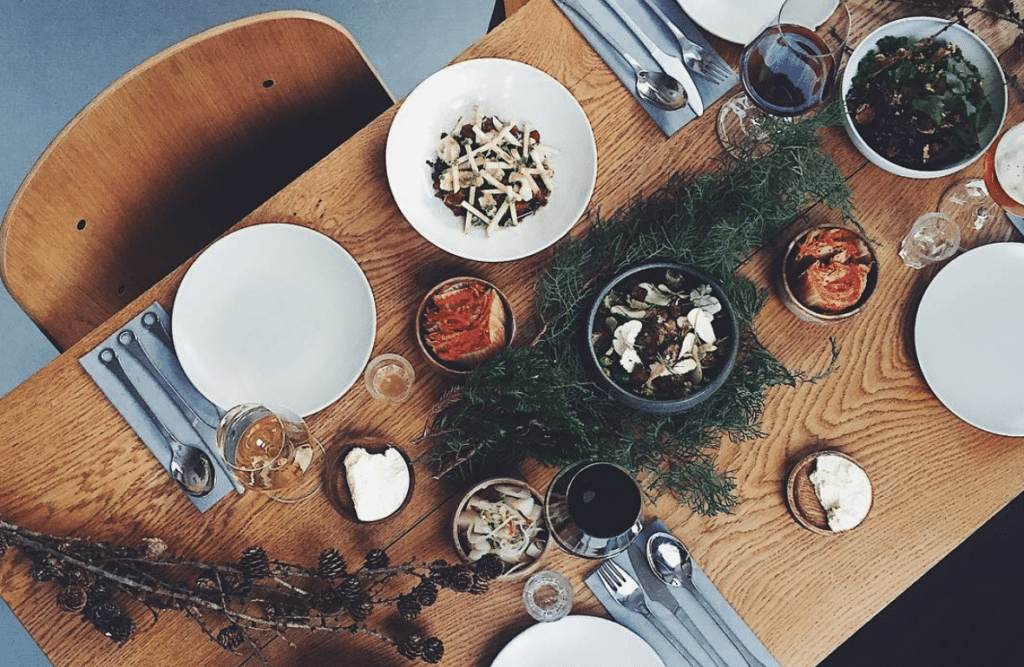 BRUS CHRISTMAS TABLE MENU – served family style
Snacks 
Smoked Nuts
Pork Rinds
Starter
Salmon Tatar, Cucumber, Sesame
Christmas Salad, Red Cabbage, Walnuts, Mizuna
Veggie Kimchi
Bread 'n' Butter
Main Course
Pork Belly, Miso, Lingonberries, Apple Puree
Roasted Potato, Herb Butter, Horseradish
Dessert
Ris A la Mande, Vanilla Ice, Cherry Sauce
Drinks
Starter Cocktail or Sparkling Wine
Wine with starter and main course
Coffee/tea with dessert
Price: 650,- per person.
Please write to brus@tapperietbrus.dk with questions & enquiries.
GIFT BOXES & GAVEKORT
Up to Christmas we're also offering gift boxes, baskets and cards from the BRUS Shop. Swing by the shop to sample your own gift bag or pick one of those we already prepped. Gift cards can be issued with the amount you wish and can be used in the whole house; bar, restaurant & shop.