FOOD BAR
We are serving food at the whole BRUS house. We don't take reservations* – all you have to do is walk in, grab a beer and find a seat. Food can be ordered from the FOOD Bar in the back of the house. As a part of BRUS the kitchen reflects several elements from the brewing world with mutually ex­changed knowledge and sources of inspiration from fermenta­tion- and microbrew projects under the same roof.
We serve food every day from when the bar opens. The kitchen closes at 22:00 every day.
Monday – Thursday 15:00 – 22:00
Friday 12:00 – 22:00
Saturday 15:00 – 22:00
Sunday 15:00 – 22:00
BRUS brunch every Saturday & Sunday 11:00 – 14:30
No reservations, walk-ins only!
*Reservations available for groups of 10 or more – please write brus@tapperietbrus.dk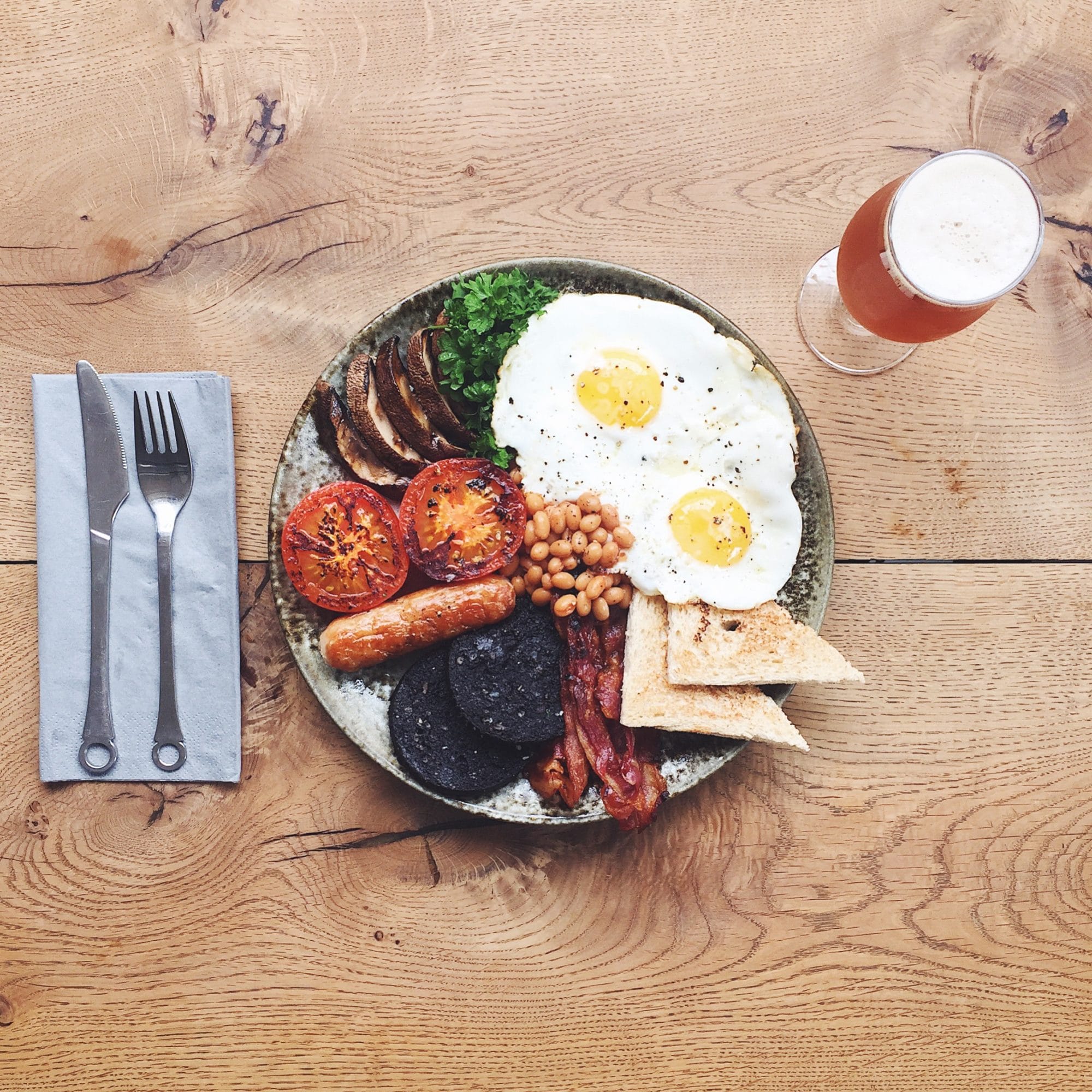 Menu
Changes may occur 
SNACKS
Hay Smoked Nuts 45,-
Pork Rinds, Salt, Vinegar 60,-
Popcorn, Black Pepper, Yogurt 35,-
DISHES
Korean Chicken Wings, Gochujang, Peanuts 85,-
Beef Tartar, Pickled Egg Yolk, Puffed Capers, Pine nuts 130,-
Salt Baked Celariac, Smoked Cheese Sauce 115,-
Creamy Barley, Pecorino, Mushrooms 125,-
HOUSE DISHES – All good for sharing
Fried Cod, Tomatoes, Beurre Blanc, Bergamot 235,-
Spare Ribs, Bourbon & Stout Glaze, Chives 245,-
Glazed Pork Shank, BRUS Sauerkraut, BRUS Mustard 255,-
BURGERS
Beef Burger, Tomato, Bacon, Cheese, Truffle Mayo 125,-
Veggie Burger, Aubergine, Tomato, Cheese 115,-
SIDES
Fermented Potato Fries, Mushroom Mayo 55,-
Broccolino, Broccoli, Sesame, Quinoa 95,-
Asian Salad, Fresh Greens, Spicy Cashew, Chili 95,-
Bread n' Butter 45,-
Veggie Kimchi 45,-
Oyster Kimchi 60,-
Kohlrabi Kimchi 45,-
Cucumber Kimchi 45,-
DESSERTS
Soft Ice Cream, Vanilla, Pretzel 30,-
Rhubarb, Vanillia Ice Cream, Buckwheat 75,-
"TABLE MENU" let the kitchen fill your table
395,- pr Person (must be ordered by the whole table)