DINNERDAYS TAKEAWAY x BRUS.
BRUS Kitchen will be joining Dinnerdays Takeaway this year – from the 12th until 21st of February you can get your BRUS dinner at Home.

Our Chefs have prepared you a 3 course menu (Meat or Vegetarian) – all you need to do is pick it up and follow the few easy steps, a preparation guide will be included.
MENU
Starter
Beef Bouillon w. Oxtail and Fermented Enoki Mushroom

Main
Wiener schnitzel w. Potato Salad, Lingonberry Jam and Sauerkraut

Dessert
Lemon Tart w. Meringue

VEGETARIAN MENU
Starter
Vegetable Bouillon w. Salt Baked Celeriac and Fermented Enoki Mushrooms

Main
Cauliflower Steak w. Pineapple Hot Sauce and Shiso

Dessert
Lemon Tart w. Meringue
Drinks Paring
We have of course made you a Drinks Pairing with Fresh To Øl Beers & Mikropolis Cocktails.

Menu Price: 210,- (excl. fees)
Drinks Pairing: 120,-
Go in and Order Now: https://dinnerdays.dinnerbooking.com/dk/koebenhavn/noerrebro-og-nordvest/brus-foodbar/

___________________________________________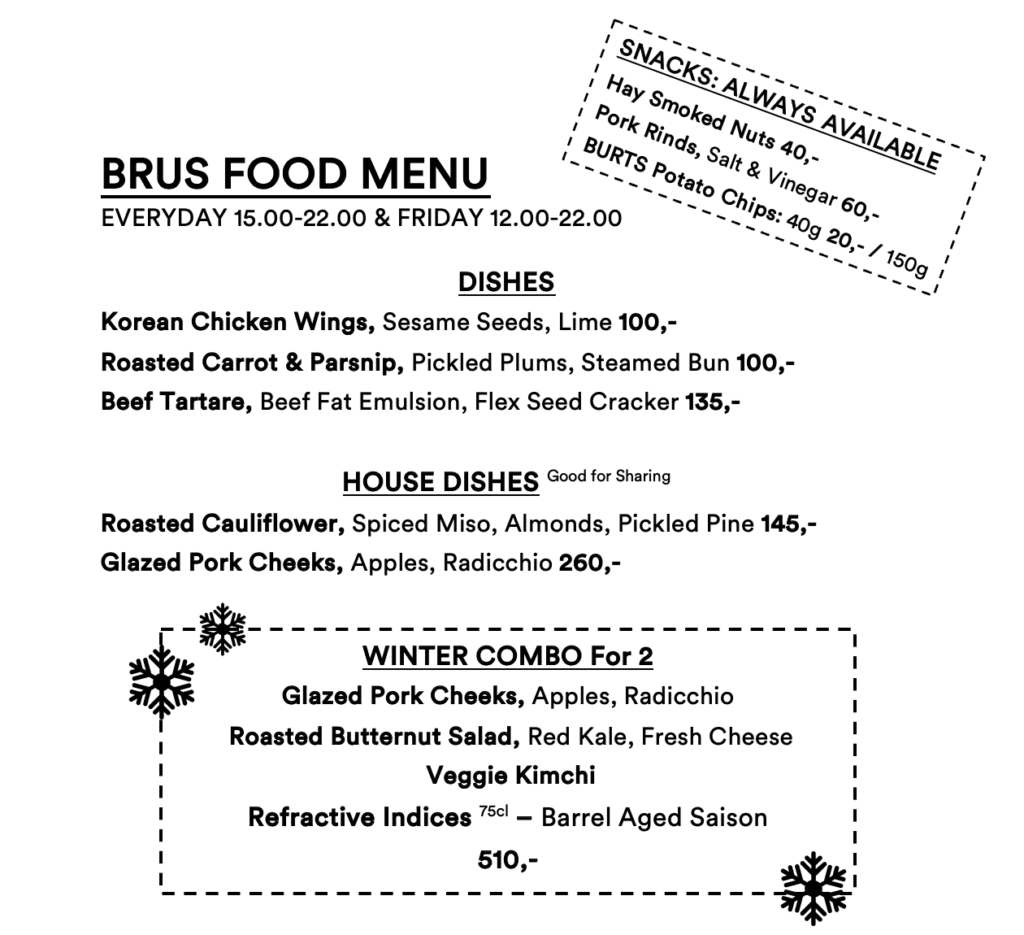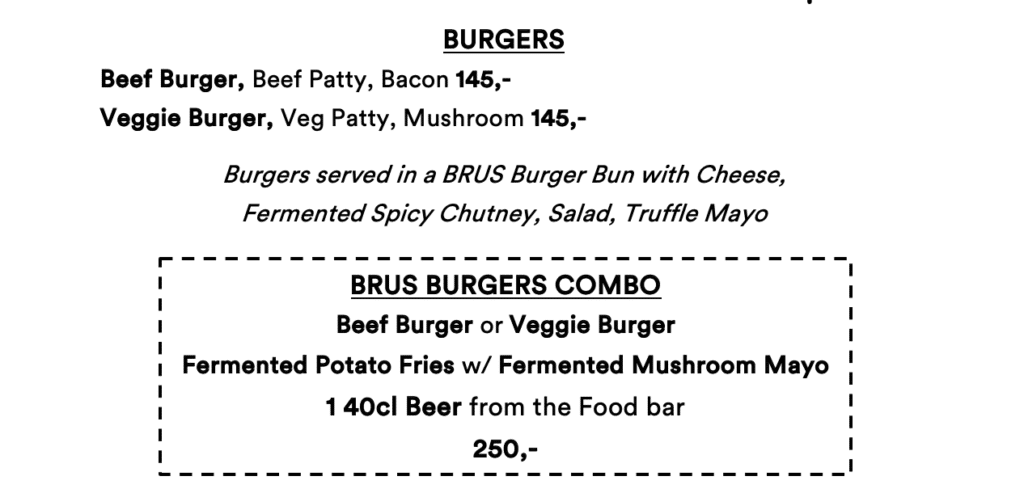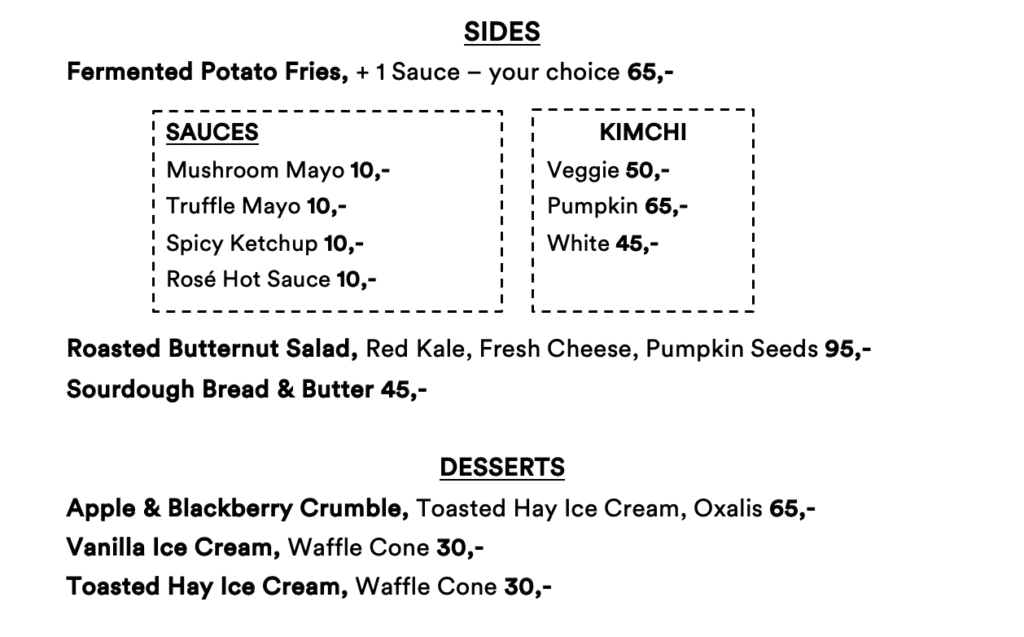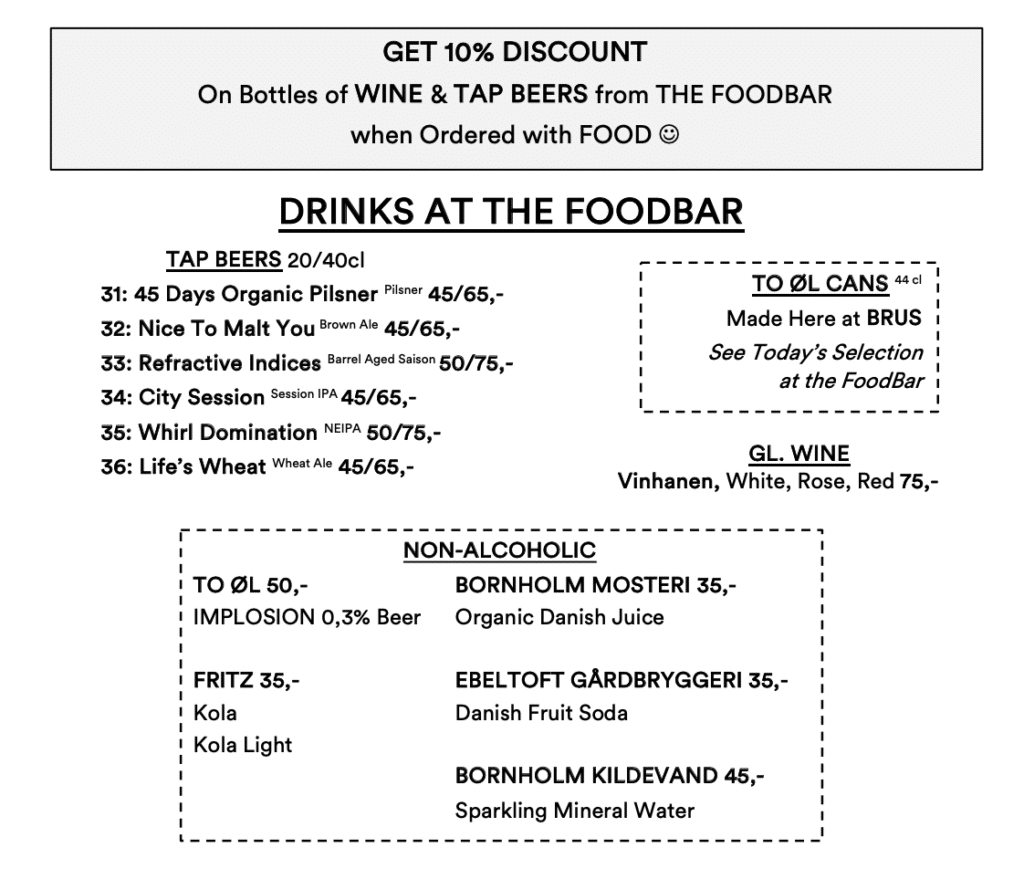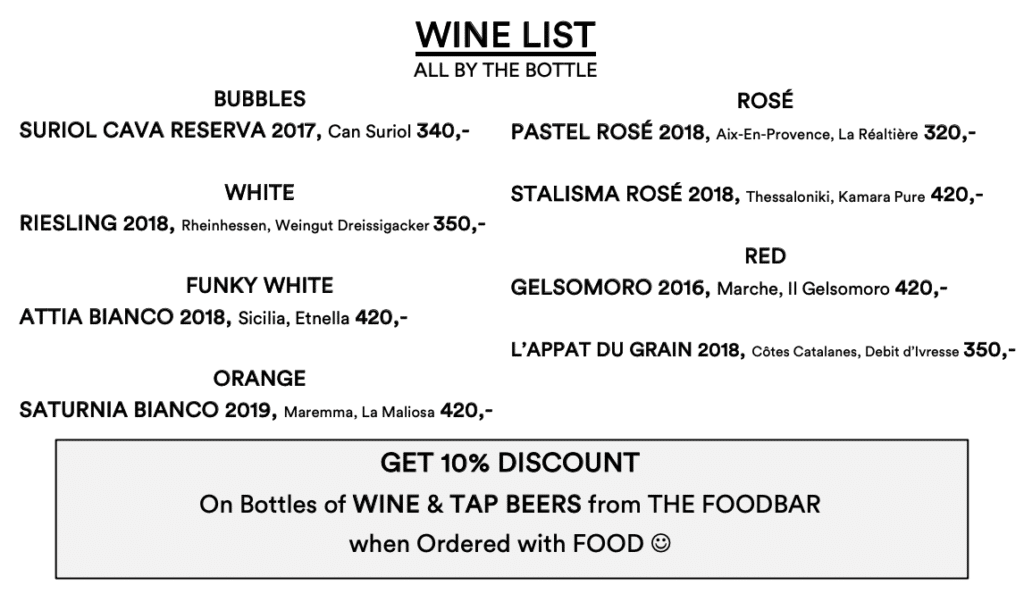 Fødevarestyrelsens smiley rapport /Inspection Report