FOOD BAR
We are serving food throughout the entirety of BRUS. We don't take reservations* – All you have to do is walk in, grab a beer and find a seat. Food can be ordered from the FOOD Bar in the back of the house.
The bar menu is following the opening hours of BRUS bar. The kitchen closes around 22:00 every day.
Monday – Thursday 15:00 – 22:00
Friday – Sunday 12:00 – 22:00
*Reservations available for groups of 10 or more – please write brus@tapperietbrus.dk
BRUS Heavy Hangover Cure
BRUS Brunch is on every last Sunday of the month from this July. BRUS is your help in need whether you need to nurse your morning freshness or fix your irritated liver. The kitchen is serving up eggs, sweet treats, bloody and virgin marys plus of course To Øl's very own Reparationsbajer. Brunch is on from 11:00 – 14:00 every last Sunday! Next one is October 29th – check out event details here!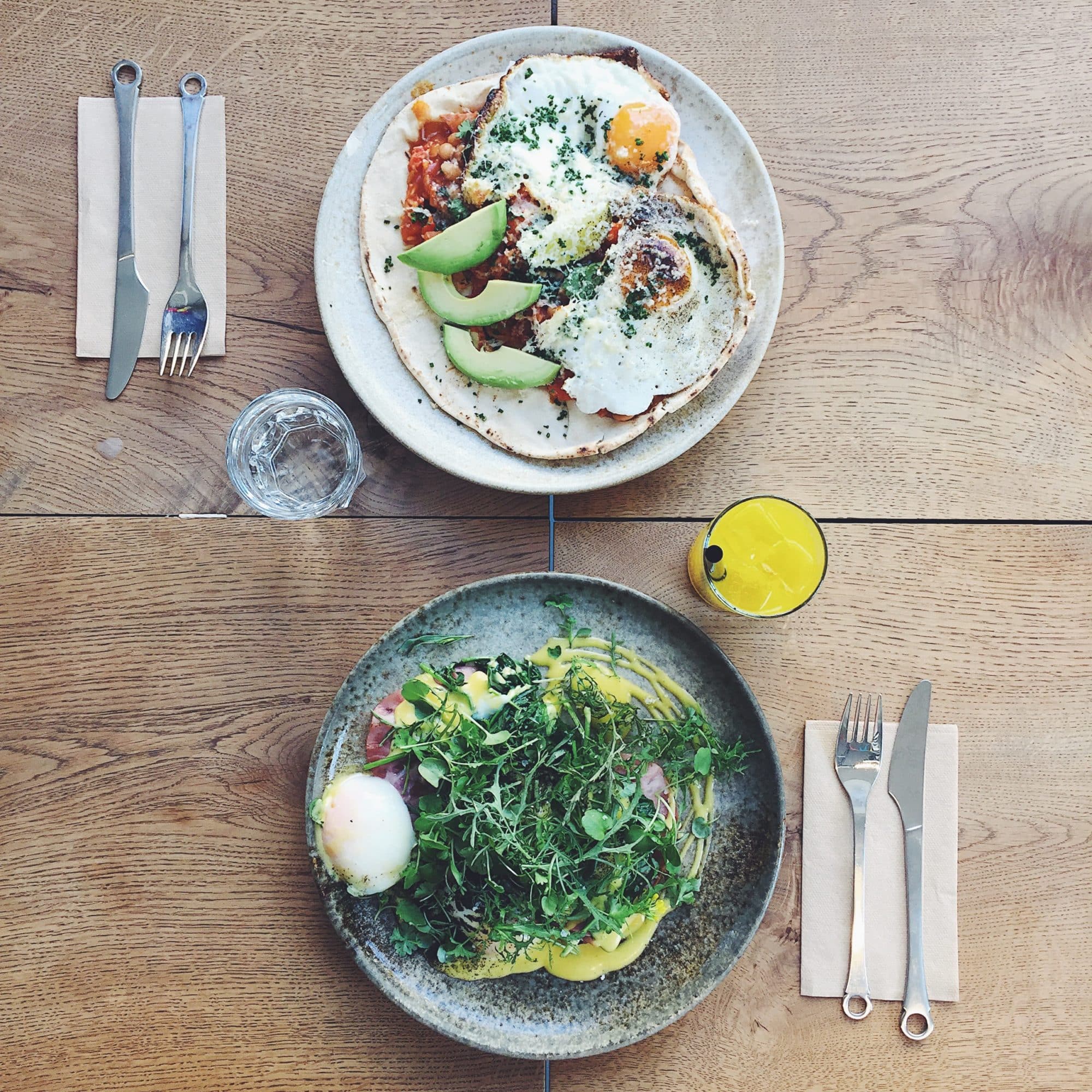 Menu 
Snacks
Hay Smoked Nuts 45,-
Pork Rinds, Salt, Vinegar 60,-
Popcorn, Black Pepper, Youghurt 35,-
Dishes
Korean Chicken Wings, peanuts 65,-
Tataryaki, Mizuna, Beef Fat, Pineshoots 165,-
Celeriac, Smoked Cheddar Cheese, Ramson Capers 115,-
Cod, Pak Choy, Chili, Green Curry 175,-
Roasted Chicken, Sweet Corn, 5 spice, Bergamot 195,-
Sezchuan Beef Short Rib, Chili 180,-
Dry Aged Pork Neck, Spring Cabbage, Porter, Ponzu 165,-

Burgers
Beef Burger, Tomato, Bacon, Cheese, Truffle Mayo 125,-
Veggie Burger, Aubergine, Tomato, Cheese 115,-
Sides
Fermented Potato Fries, Mushroom Mayo 55,-
Broccolino, Broccoli, Sesame, Quinoa 95,-
Green Salad, Buttermilk, Sesame, Chives 75,-
Rice 45,-
Bread & Butter 45,-
Veggie Kimchi 40,-
Oyster Fermented Kimchi 60,-
Kohlrabi Kimchi 45,-
Cucumber Kimchi 40,-
Sweets
Soft Ice, Vanilla 30,-
Skyr Mousse, Blueberry, Buckwheat 75,-
Table Menu
Let the kitchen fill your table 395,- per person (must be ordered by the whole table)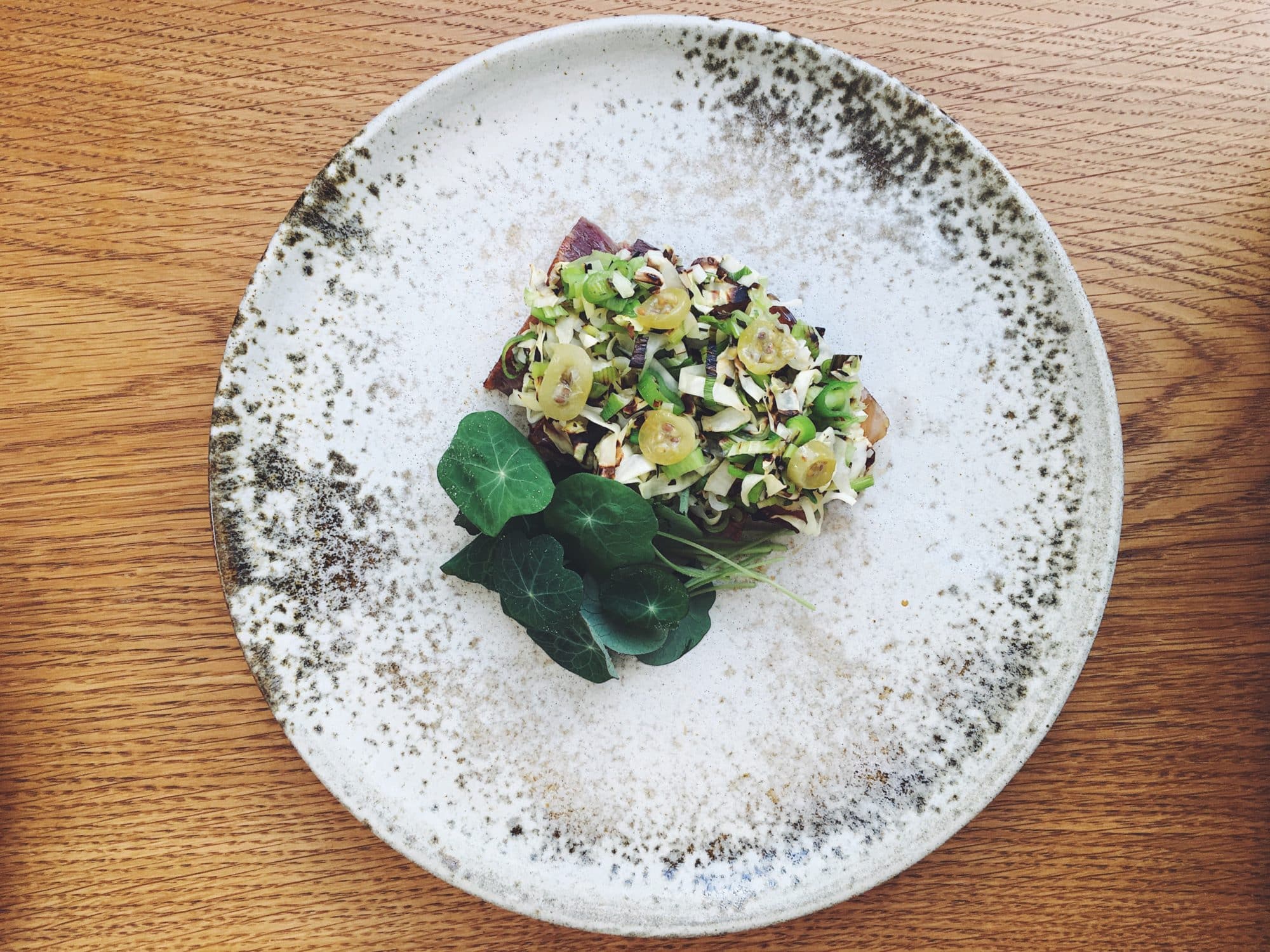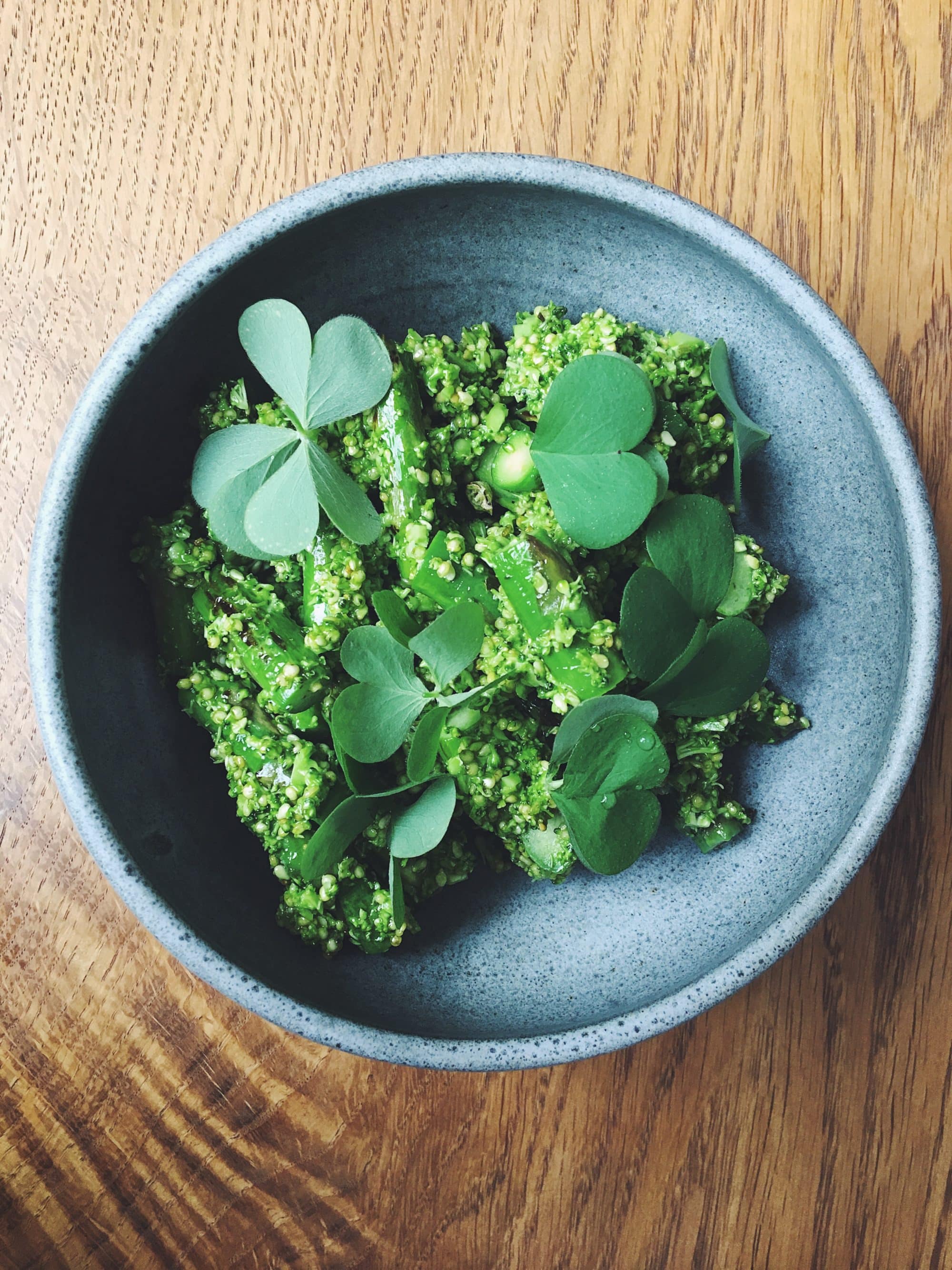 With BRUS brewery as the closest neighbor, the Food Bar will reflect several elements from the brewing world with mutually ex­changed knowledge and sources of inspiration from fermenta­tion- and microbrew projects under the same roof.