BRUS at Home
You can now get your BRUS at Home Takeaway menu on Thursdays, Fridays and Saturdays with a new menu every week.
Meat and Vegetarian menu will be available – with the option of a Drinks Pairing of Fresh To Øl Beers – selected to compliment your menu.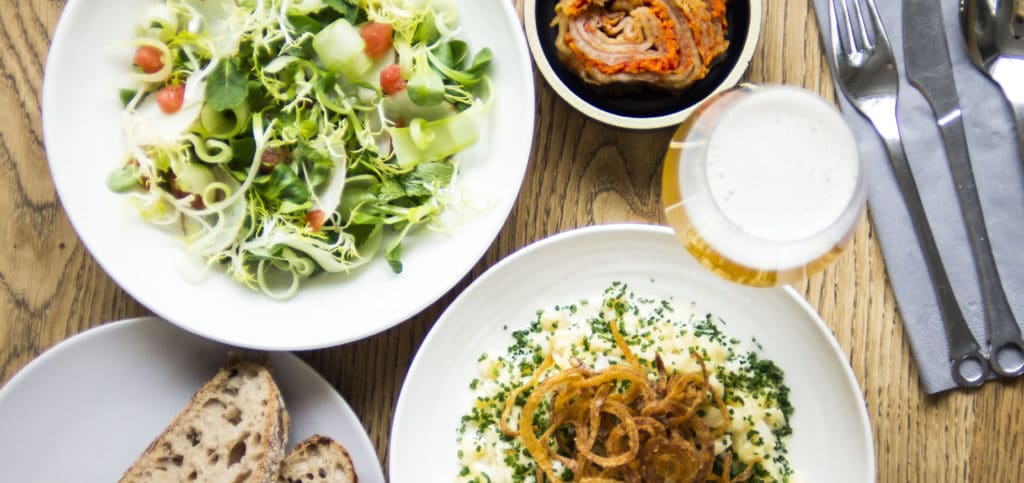 BRUS at Home: WEEK 9
Thursday 4/3 – Friday 5/3 – Saturday 6/3
Order Here.
Menu: (Vegetarian)
Käsespätzle w. Emmentaler & Fried Onion.
Salad on Lamb Lettuce, Frisee Salad, Jerusalem Artichoke & Grapefruit
Veggie Kimchi – a BRUS Classic.
Sourdough Bread

Dessert: Chocolate Tart w. Hazelnuts.
Price 195,- (incl fee)
Drinks Pairing:
To Øl Natur (Choose 1 of the 3)
Consider Concentrations – Saison w. elderflower 3,9%. 75cl
Cutting Clouds – Dry Hopped Grisette 4,9%. 75cl Porosity – Ale w. Japanese Quince Pomace 6,0%. 75cl
Pre order Price 150,- (Shop Price 165,-)

OR
Æblerov – Sig Natur 2019 (Wild Danish Cider) 7,5%. 75cl
Price 150,-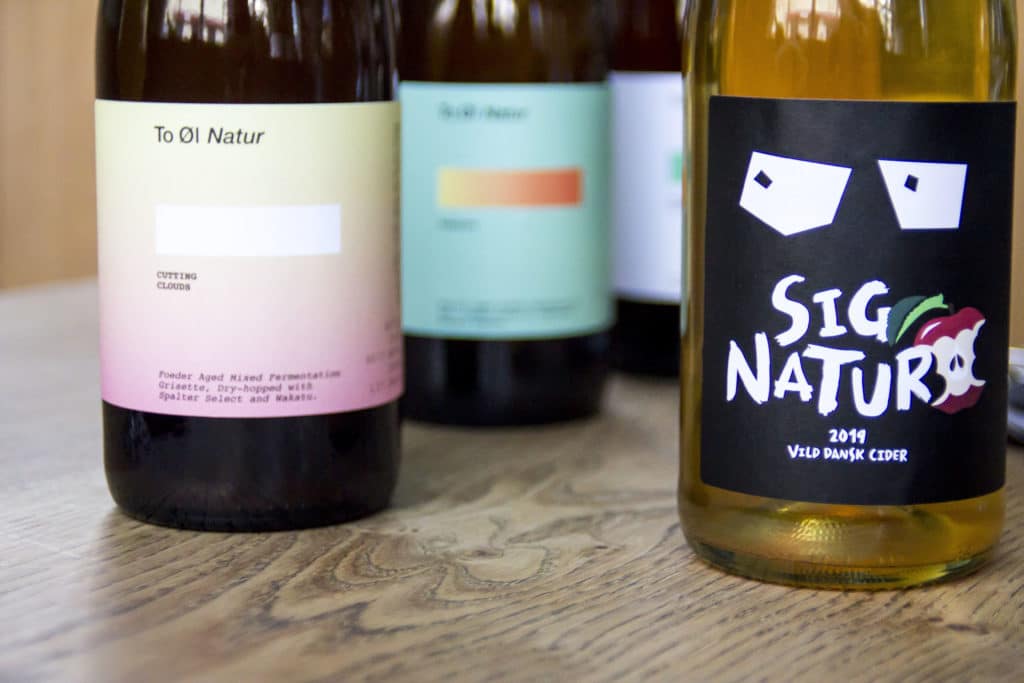 Preparations Instructions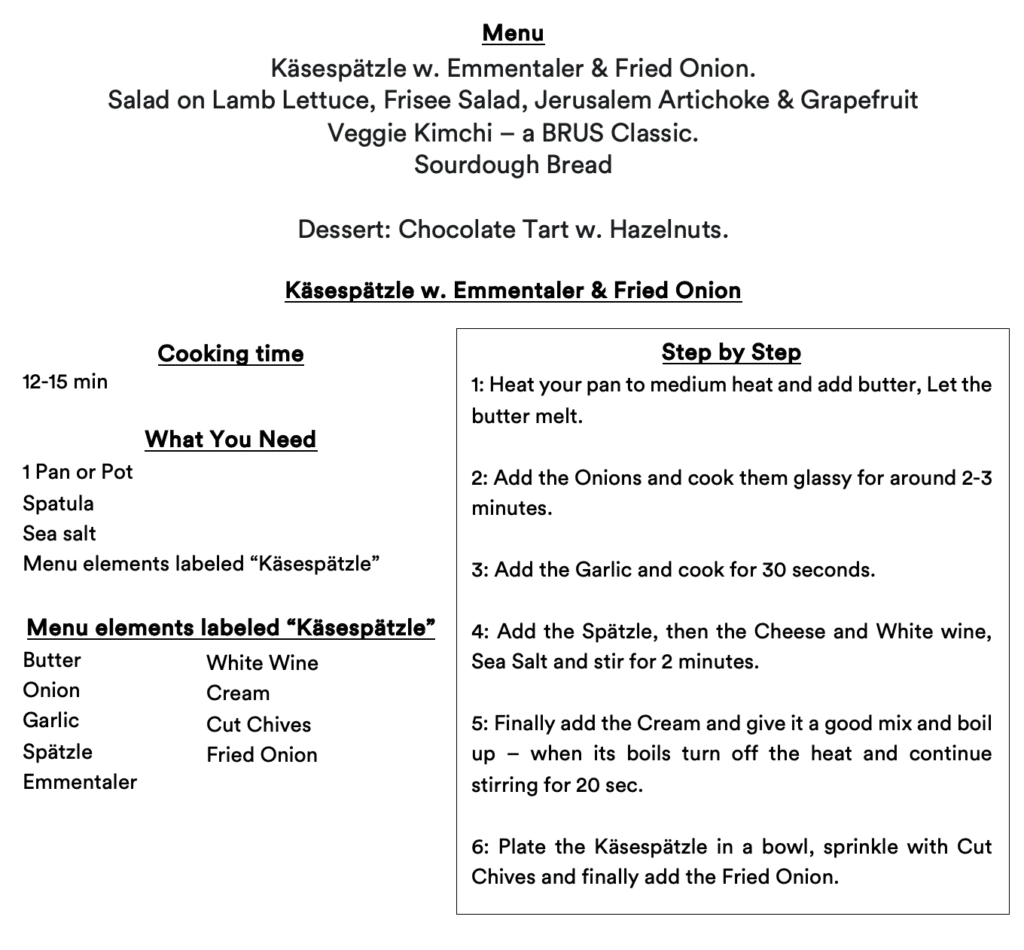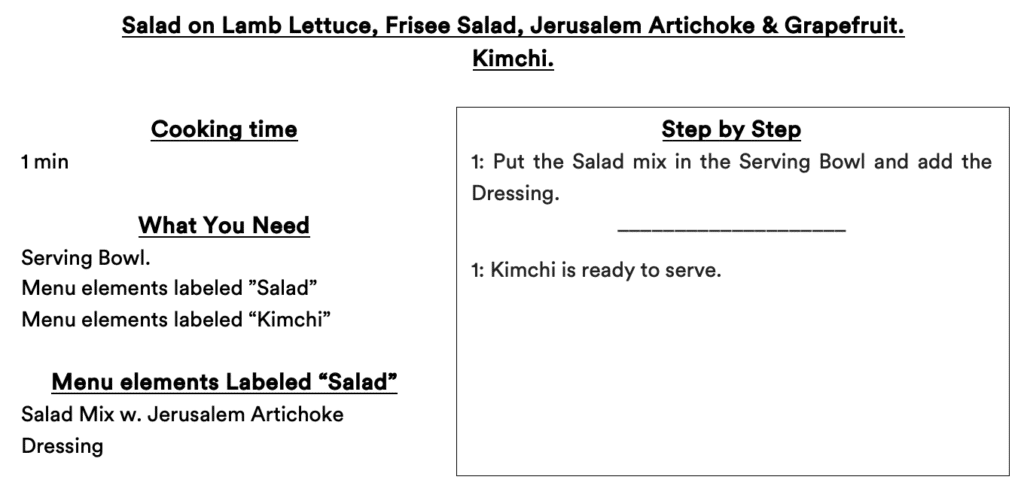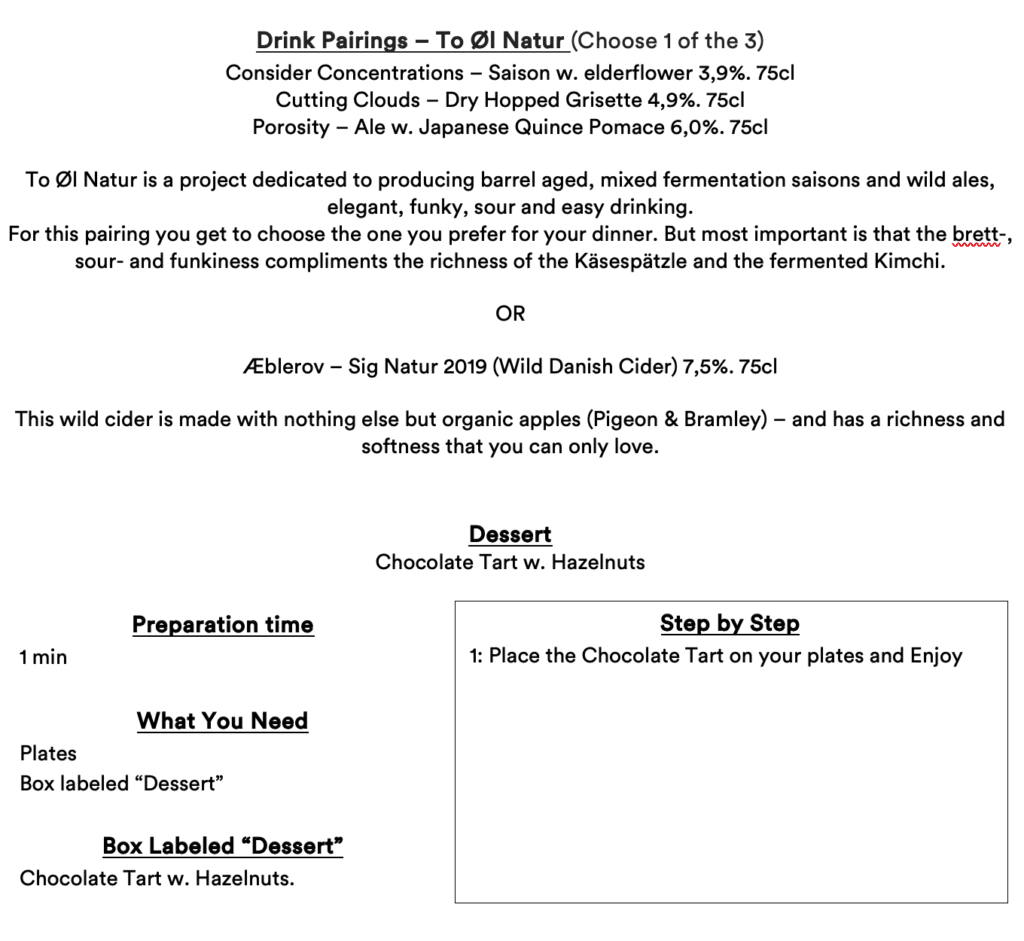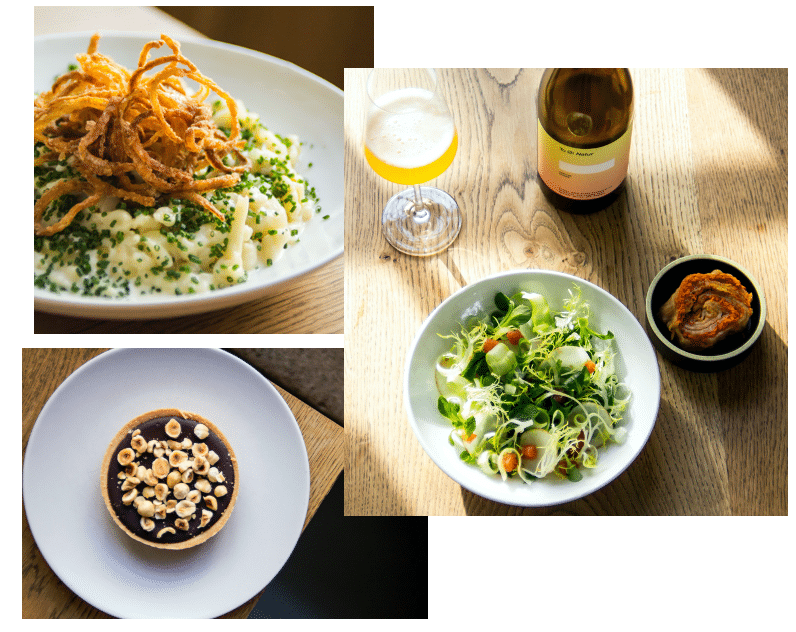 Thank you for your Support, we would Love to see your Dinner Photo's.
Tag us @bruscph #brusathome for your chance to win
a 6-pack of fresh BRUS Beer.
Fødevarestyrelsens smiley rapport /Inspection Report