BRUS Shop is the place you swing by for a lunch bite and filter coffee, eat-in or take-away sandwiches or a serious stock-up on your party selection of bottled craft beers, wine, booze and salty snacks.
SHOP MENU
EAT
Natural youghurt w. berry compote & granola 40,-
Toasted sourdough sandwich w. romesco, emmental, green leaves, pickled onions & mustard dressing 65,-
Toasted sourdough sandwich w. ham, emmental, green leaves, pickled onions & mustard dressing 65,-
Pumpkin soup 60,- 
Lemongrass, coriander, creme fraiche, lemon zest, toasted pumpkin seeds & chili oil
… with bread 65,-
Æbleskiver 35,- 
Served w. berry jam/compote & vanilla sugar
*ÆBLESKIVER & GLØGG COMBO* 100,-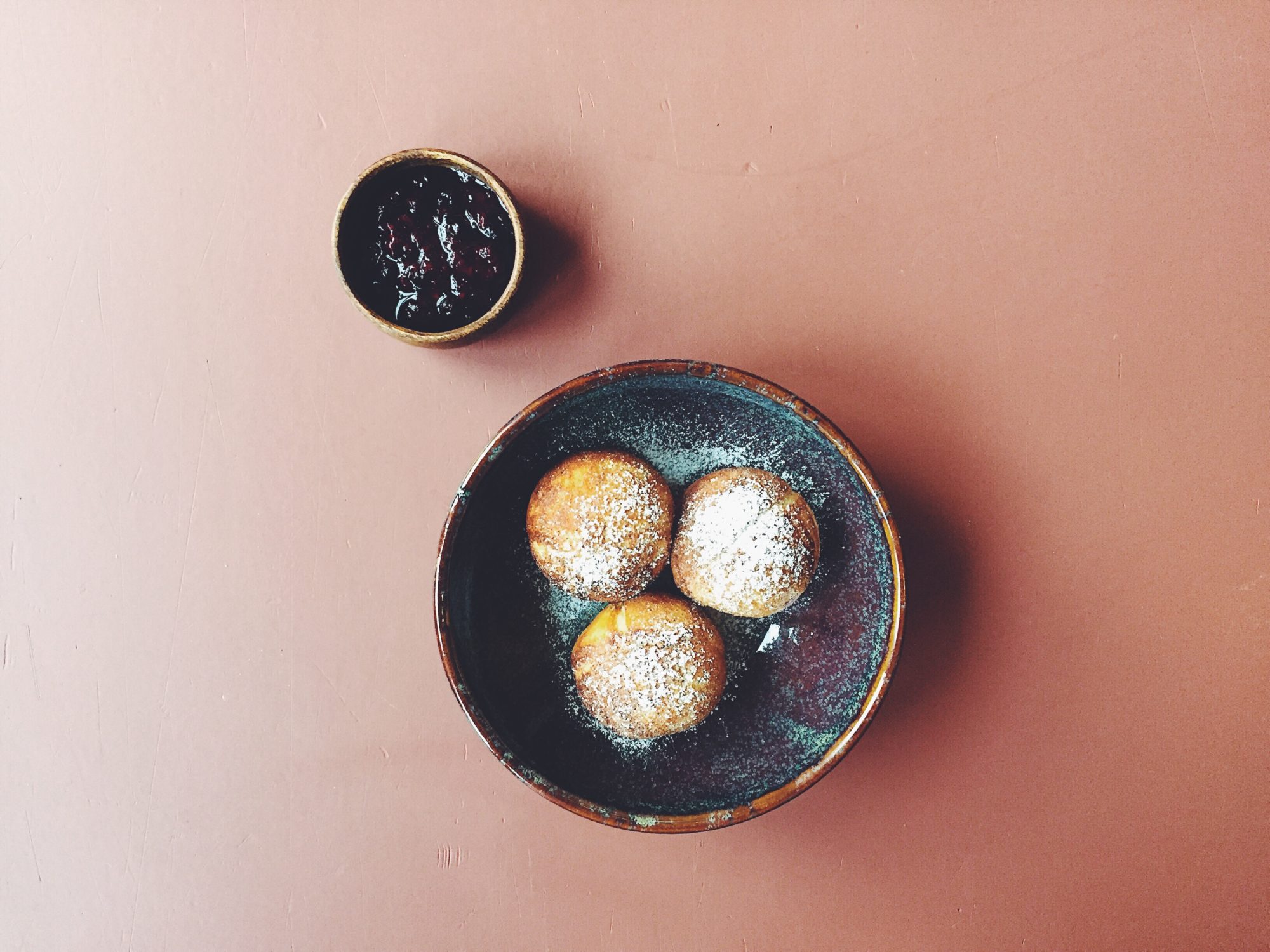 BRUS Shop Food is served every day from 12:00 – 17:00!
DRINK 
The Coffee Collective El Desarollo filter coffee 25,-
Brew Tea Co. Teas 30,–
Hot fresh pressed lemon, ginger & honey 35,- 
Valrhona hot chocolate w.organic cream nutmeg & orange zest 40,- 
CHRISTMAS DRINKS (from November 24th)
Irish coffee 85,-
Coffee Collective coffee, BRUS stout syrup, Teeling whiskey topped w. vanilla & sherry cream and grated dark organic chocolate
Glögg 80,-
Organic red wine, house-spiced dark rum, orange zest & organic soft brown sugar
Warm spiced apple juice 45,-
Organic danish apple juice, ginger, spices and organic orange & lemon zest
Hot toddy 85,-
Warm spiced apple juice with a shot of house-spiced dark plantation rum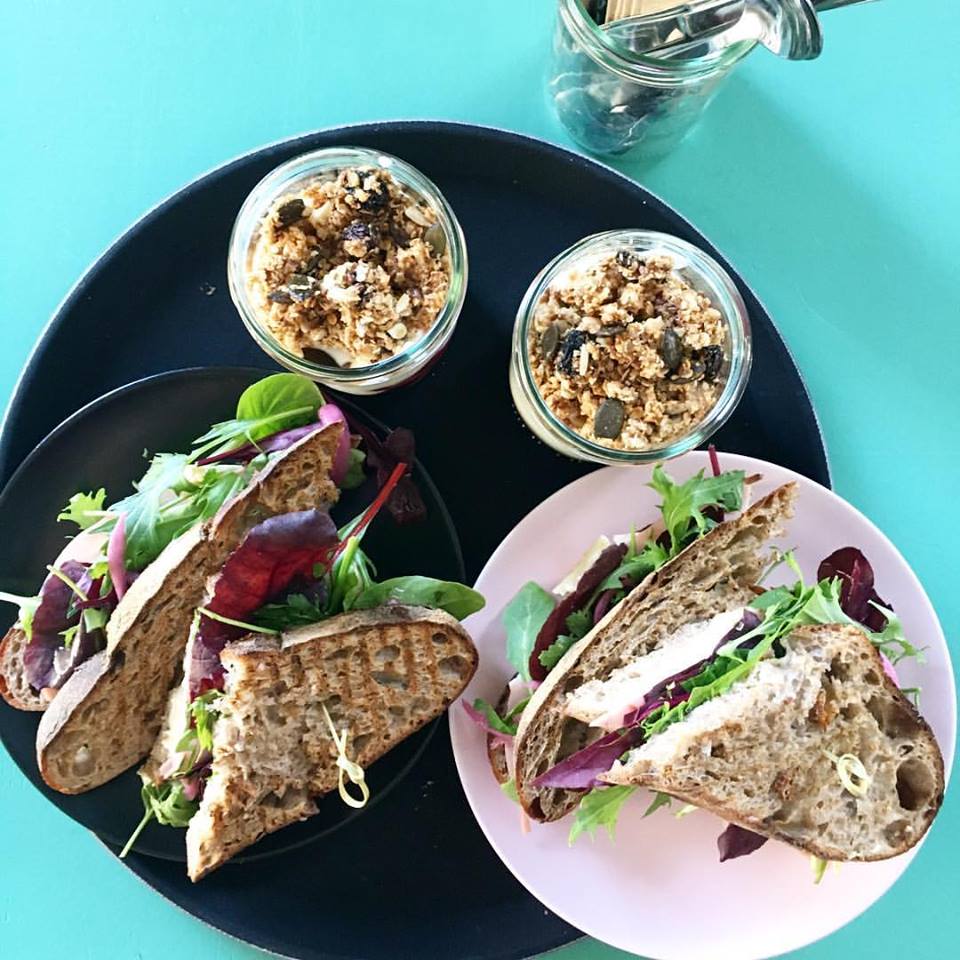 Every Friday & Saturday the Shop is open till late just like the bar, and our resident DJ Andreas B. is spinning discs playing some sweet soul & funk sounds. He'll make sure those beers and grooves go down all the more smoothly.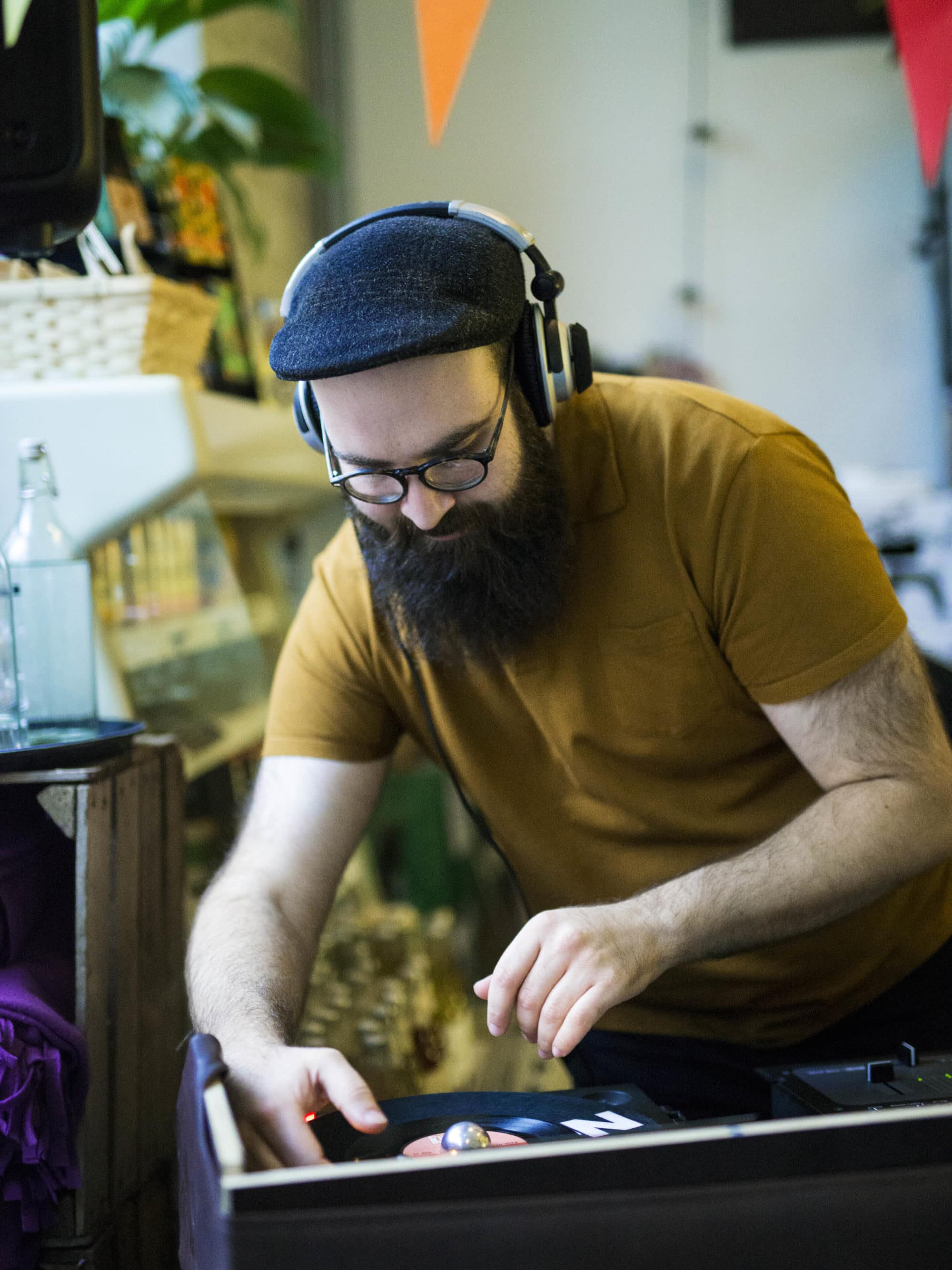 Hours
Monday – Friday: 12:00 – 21:00
Saturday – Sunday: 12:00 – 21:00
The Shop area is open for guests to sit and drink with the same closing hours as the bar.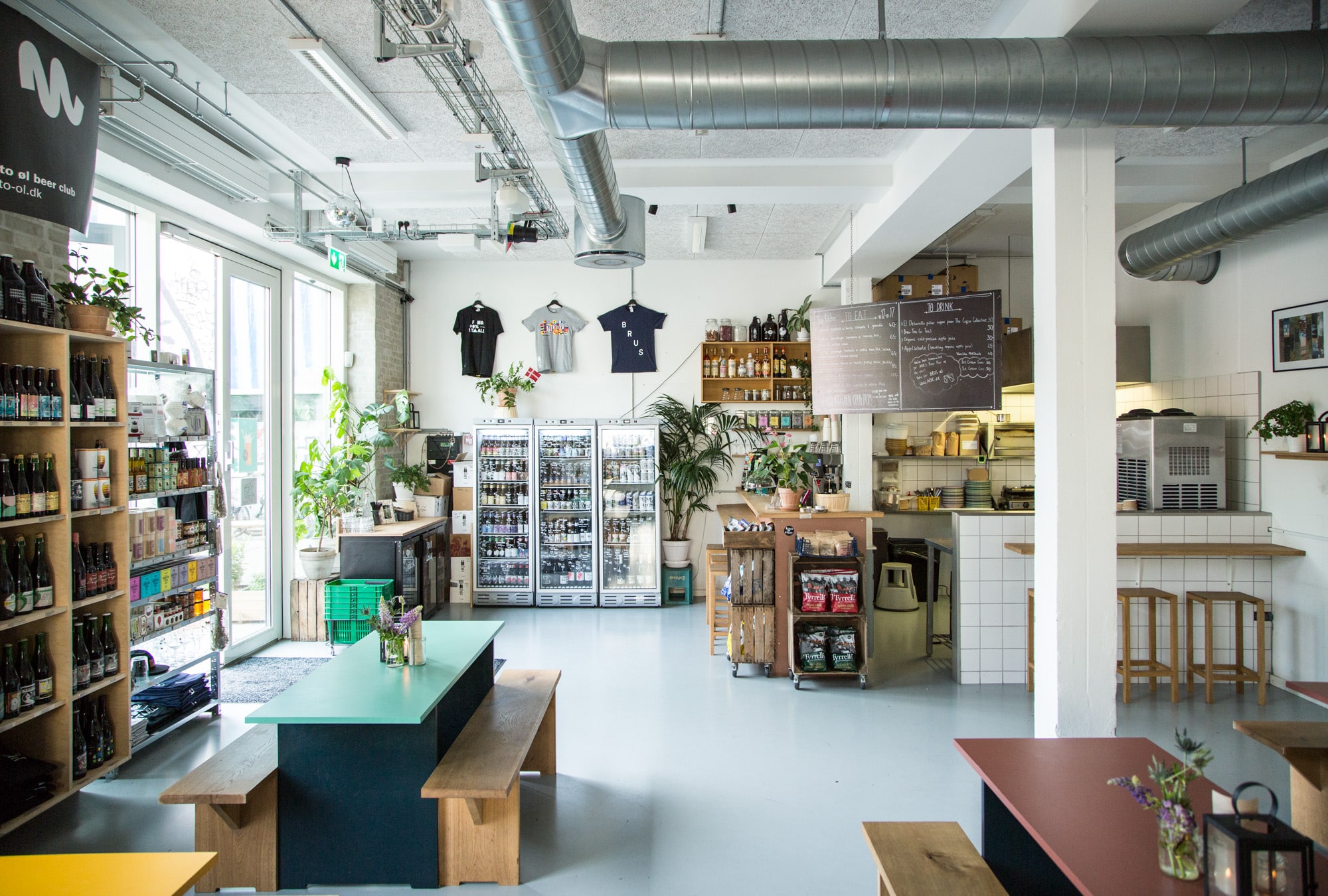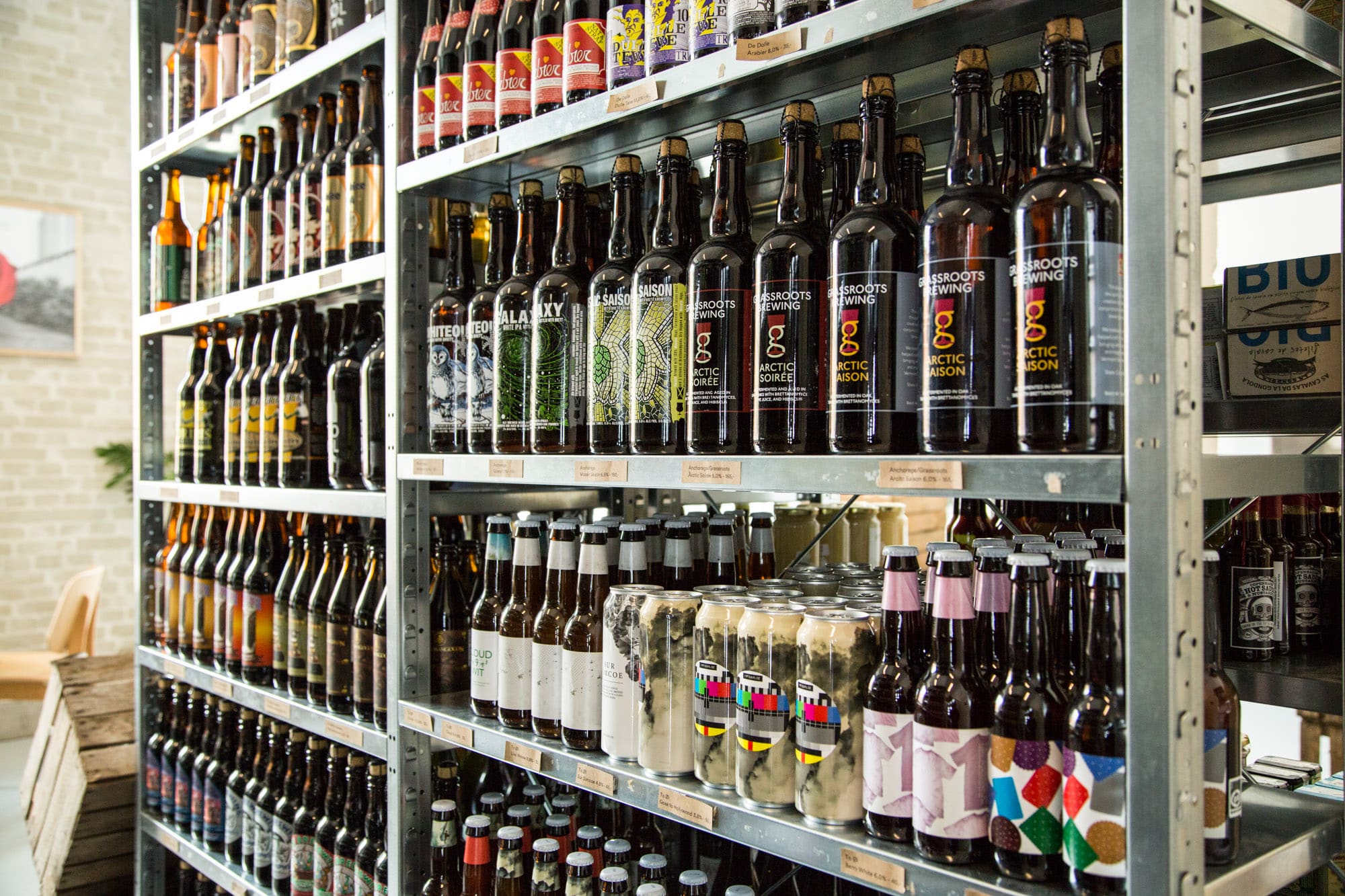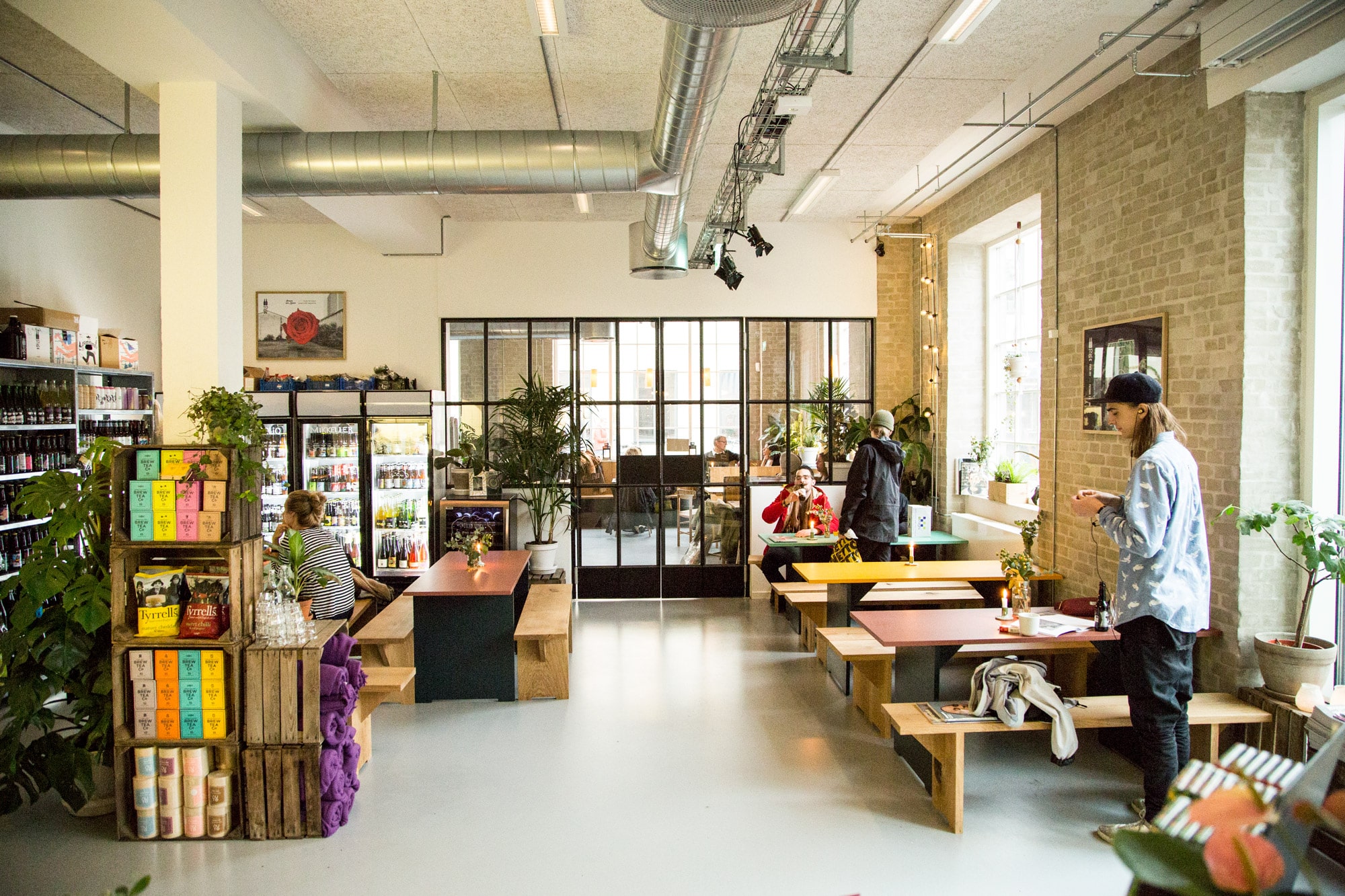 Beer rental & cocktails on draft
At BRUS we specialize in brewing the best drinks and beers. We serve it all in-house and offer also take-away solutions and deliveries for private events and parties. BRUS rents out draft beer systems with our very own craft beers from the BRUS brewery. We offer also well-stirred and readymade cocktails for you to serve for your guests directly from a cooled keg.
Drop by the store to check out the selection for your very own deal or send your inquiry to order@tapperietbrus.dk