The BRUS shop is the place you swing by for bottle shopping of all kinds – from beers, ciders and wines to sodas. We stock a wide range of To Øl beers in cans and bottles and a large selection of guest beers from other great breweries including Omnipollo, Mikkeller, Cloudwater, Dry & Bitter, Põhjala and Boon to name but a few.
The shop has six taps serving four different beers & two different cocktails every day from 12:00 on weekdays & 11:00 on weekends 🍻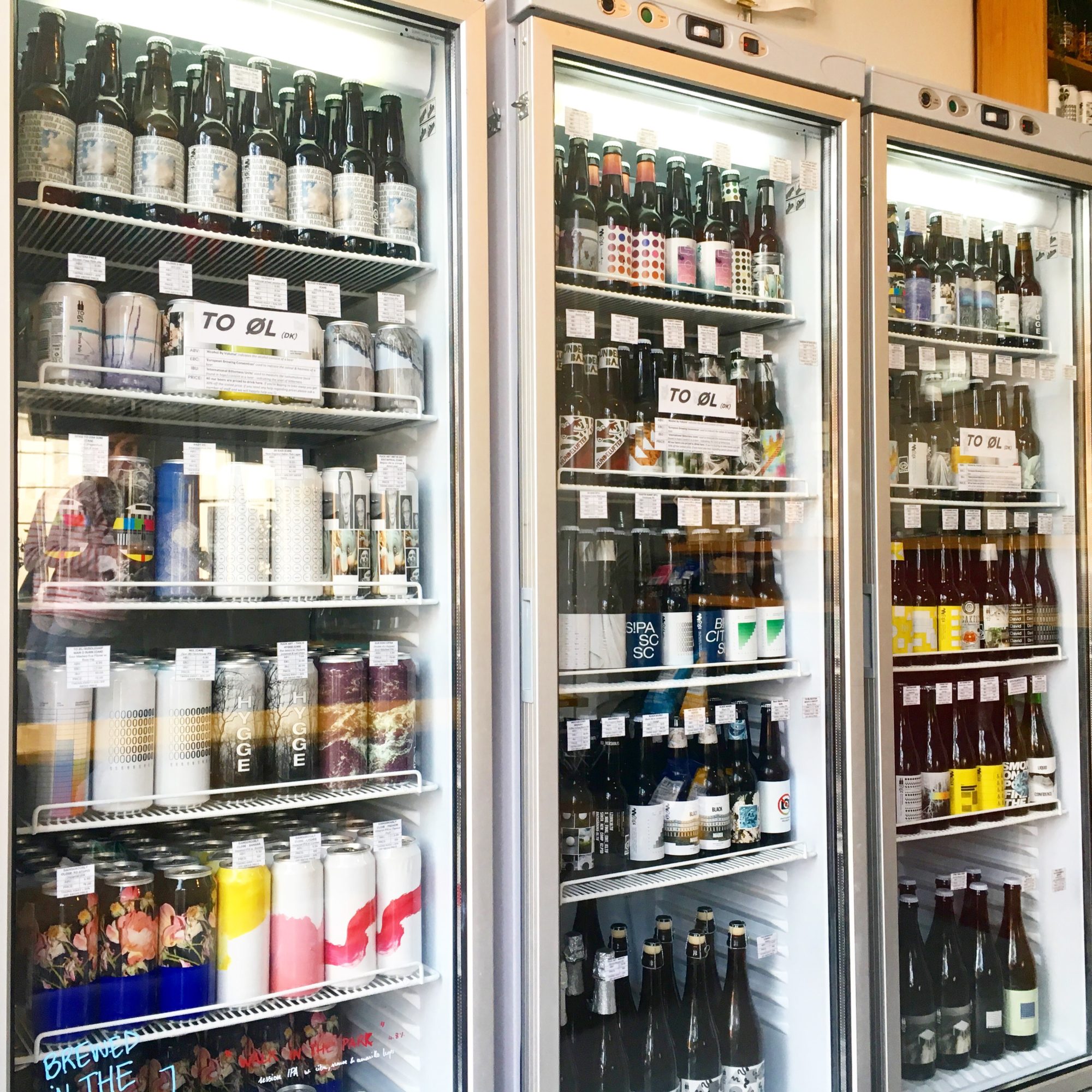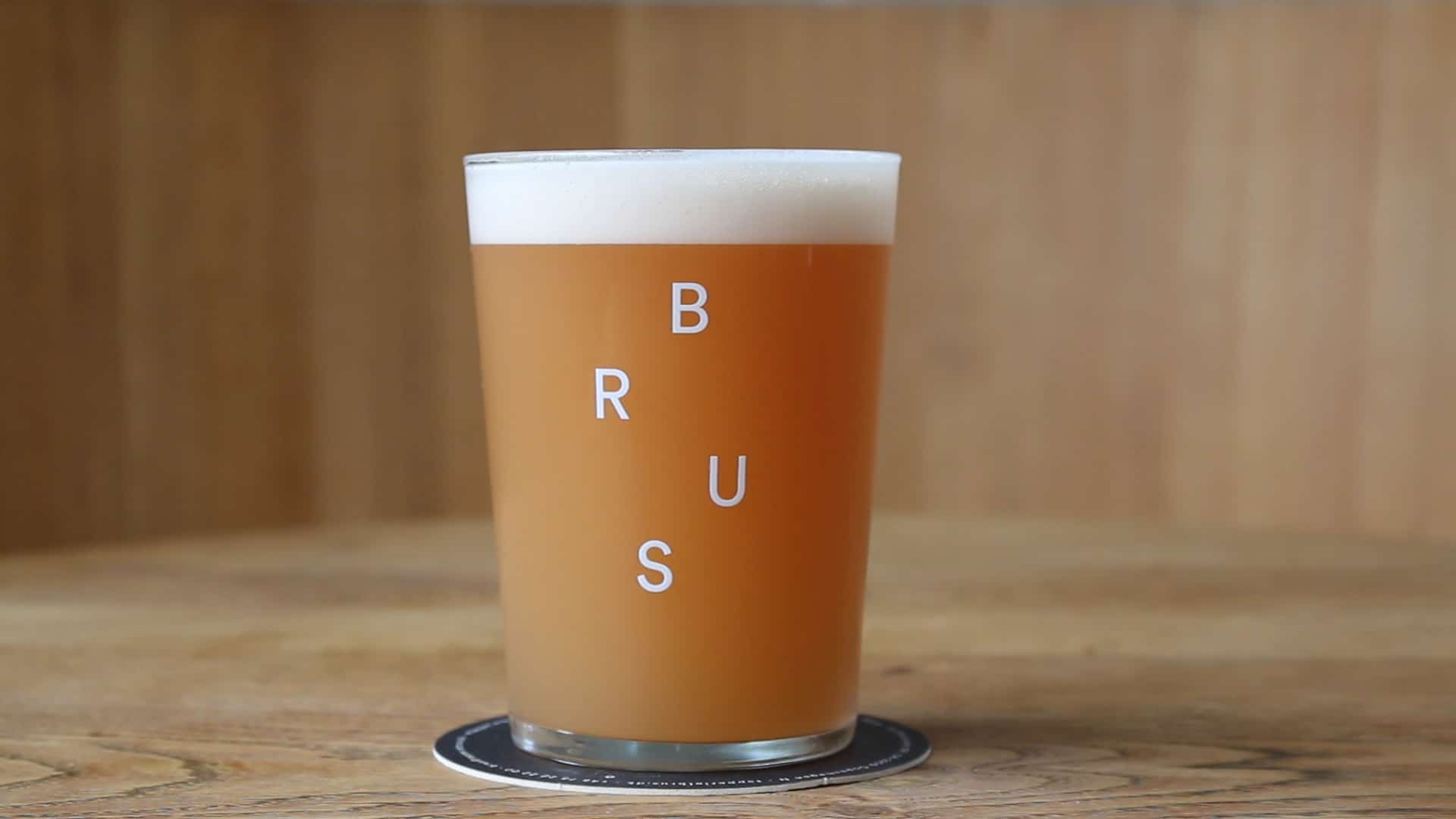 The BRUS shop is also the go-to place for quick lunch bites, coffee and salty snacks (see food menu in the bottom of the page).
Shop Opening Hours
Monday – Thursday: 12.00 -21:00
Friday: 12:00 – 23:00
Saturday: 11.00 -23:00
Sunday: 11:00 – 21:00
After the shop closes, the area stays open for guests to sit and drink with the same closing hours as the bar.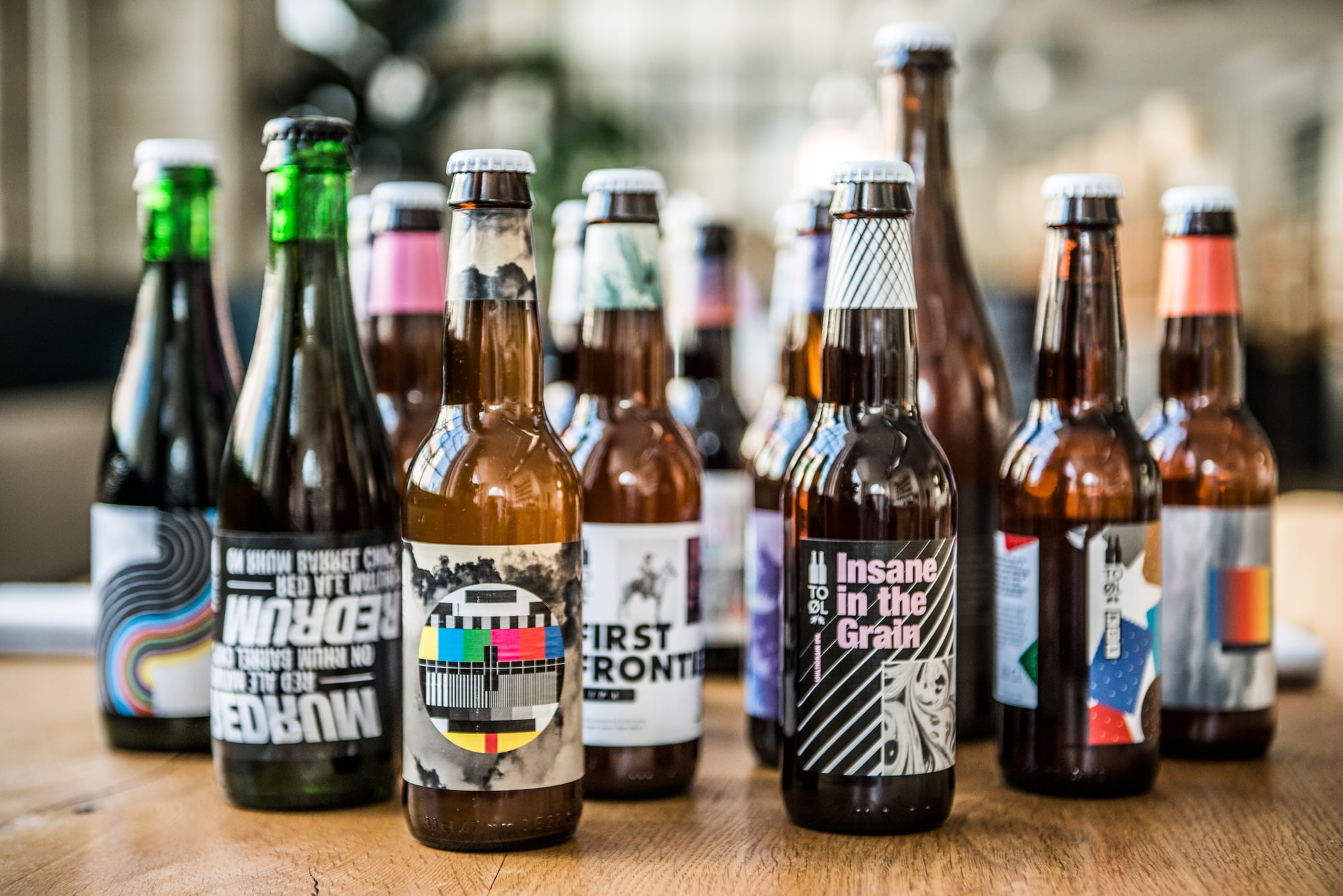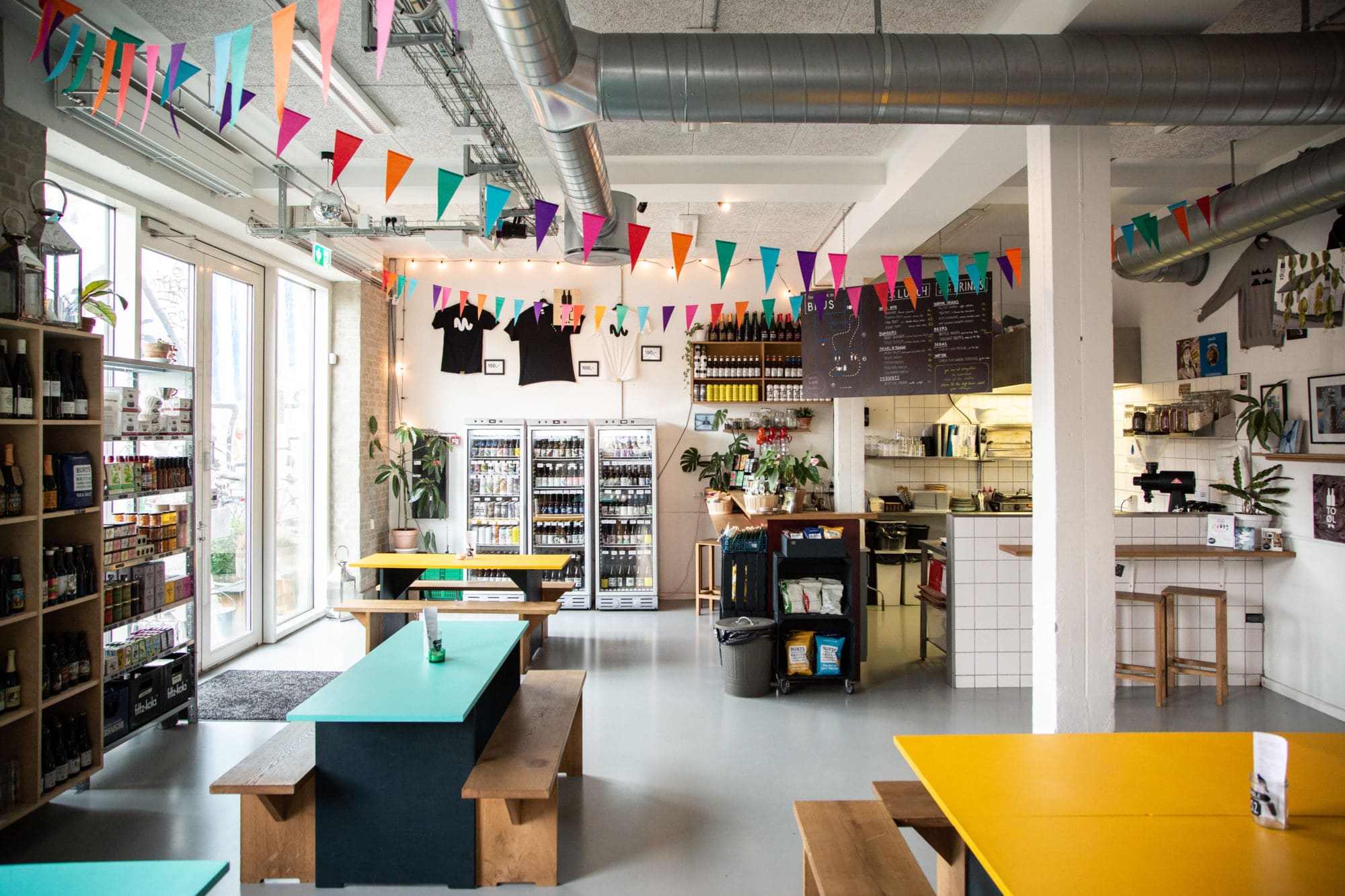 SHOP WEEKDAY MENU
(Drinks are served all hours the shop is open. While food is served Monday – Thursday 12:00 – 15:00)
WARM DRINKS 

ORGANIC FILTER COFFEE, Halo Beriti Ethiopia – The Coffee Collective 25,-

TEA POT, Assorted Varieties – Brew Tea Co. 30,-
HOT CHOCOLATE, Cream & Orange – Valrhona 40,-
LEMON, GINGER & HONEY – Fresh Pressed 40,- 
SNACKS
Hay Smoked Nuts 45,-
Pork Rinds, Salt, Vinegar 60,-
Hopcorn, Dry Hopped Popcorn 35,-
QUICK BITES
Natural Yoghurt, Berry Compote, Granola 40,-
Rye Toast, Ham, Emmental, Salad, Pickled Onions 65,-
Veggie Toast, Romesco, Emmental, Salad, Pickled Onions 65,-
BURGERS
Beef Burger, Bacon, Pickles &* 125,-
Veggie Burger, Aubergine, Kimchi &* 115,-
*Cheese, Mushroom, Tomato, Salad, Truffle Mayo, Spicy Ketchup
SALADS, SOUPS & KIMCHI
Red Cabbage Salad, Mustard Dressing, Walnuts, Figs 95,-
Smoked Pumpkin Soup, Fried Wonton 115,-
Veggie Kimchi 45,-
Kohlrabi Kimchi 45,-
Oyster Kimchi 60,-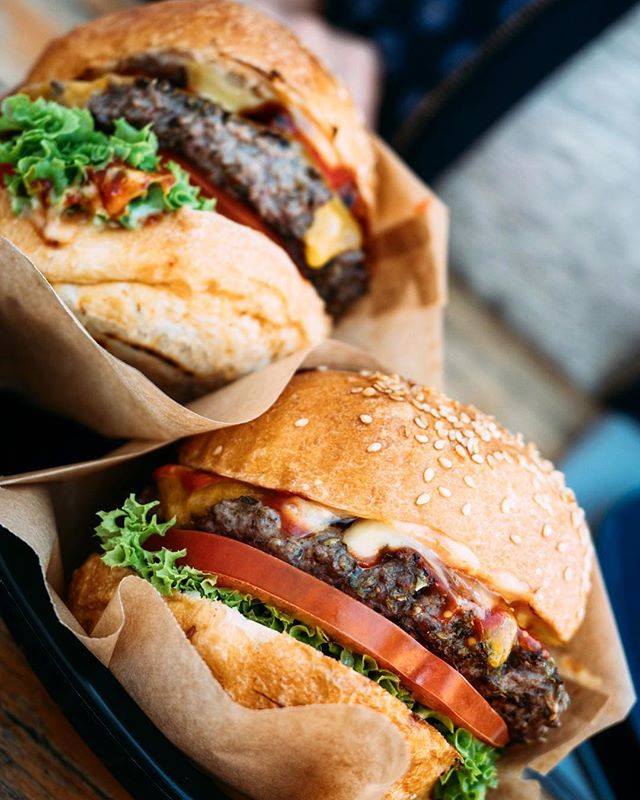 Beer rental & cocktails on draft
At BRUS we specialise in brewing the best in drinks and beers. We serve it all in-house and offer also take-away solutions and deliveries for private events and parties. BRUS rents out draft beer systems with our very own craft beers from the BRUS brewery. We  also offer well-stirred and readymade cocktails for you to serve for your guests directly from a cooled keg.
Drop by the store to check out the selection for your very own deal or send your inquiry to order@tapperietbrus.dk