The BRUS shop is the place you go for bottle shopping of all kinds – from fresh cans, party kegs, canned cocktails, organic ciders and natural wines to sodas, kombucha, non-ABV bottles and snacks.
We stock the freshest new To Øl beers – all of which can be bought by the can, 6-pack (10% discount) or case (20% discount)!
Alongside the wide selection of To Øl cans we have a small selection of guest beers from other great breweries from all over the world.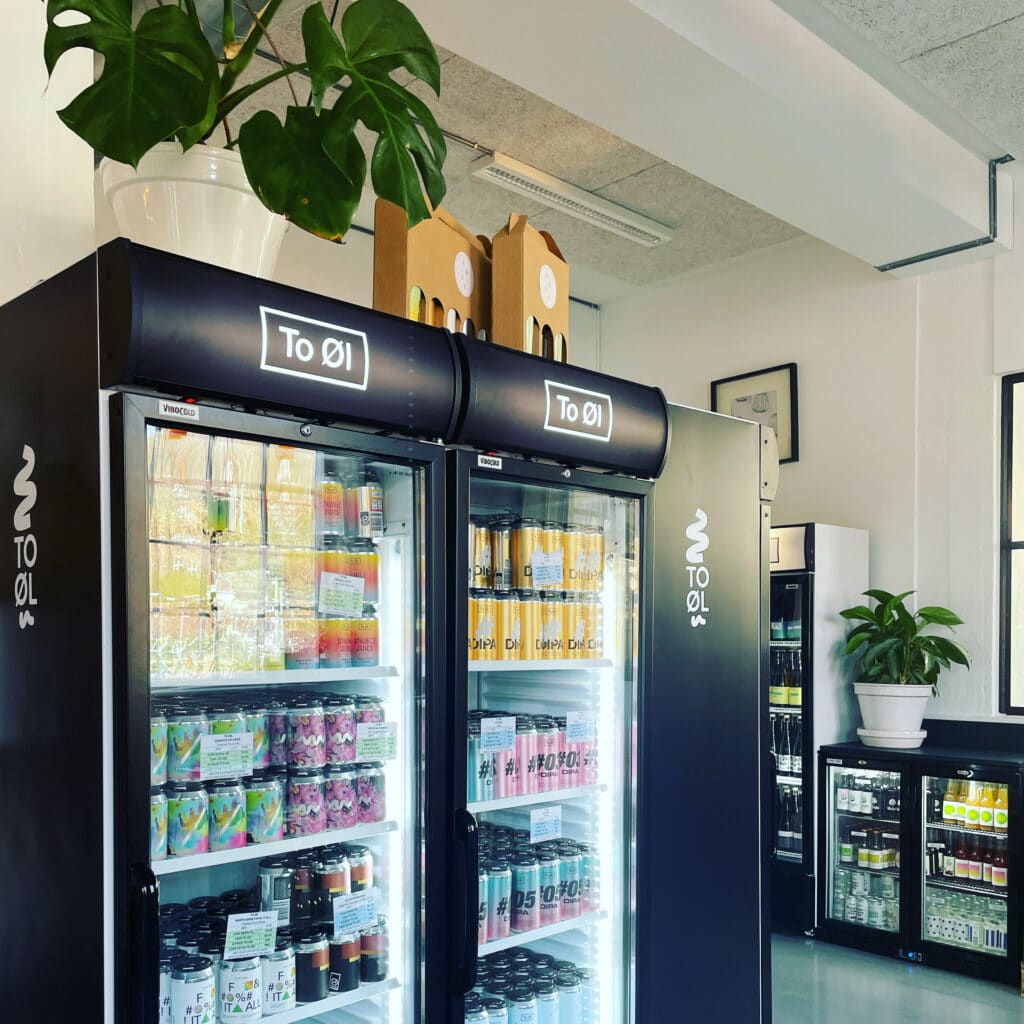 The shop has six taps with beers fresh from the BRUS brewery, along with tap wine from Vinhanen.
We serve lunch in the shop from 12:00 – 15:00 Monday to Thursday.