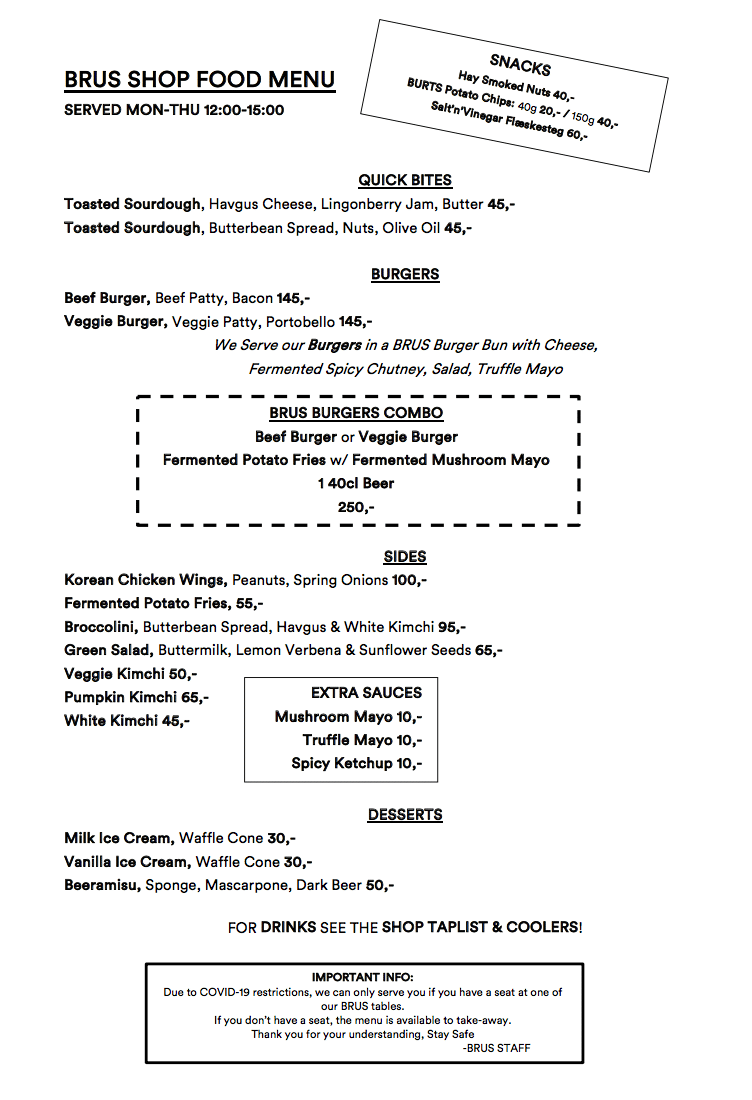 The BRUS shop is the place you swing by for bottle shopping of all kinds – from craft beers, party kegs, organic ciders and natural wines to sodas, kombucha, non-ABV beers & wines and snacks.
We stock the freshest new beers from the BRUS brewery and To Øl City (To Øl's new brewing facility in Svinninge) – all of which can be bought by the can, 6-pack or case! Alongside a small selection of guest beers from other great breweries from all over the world.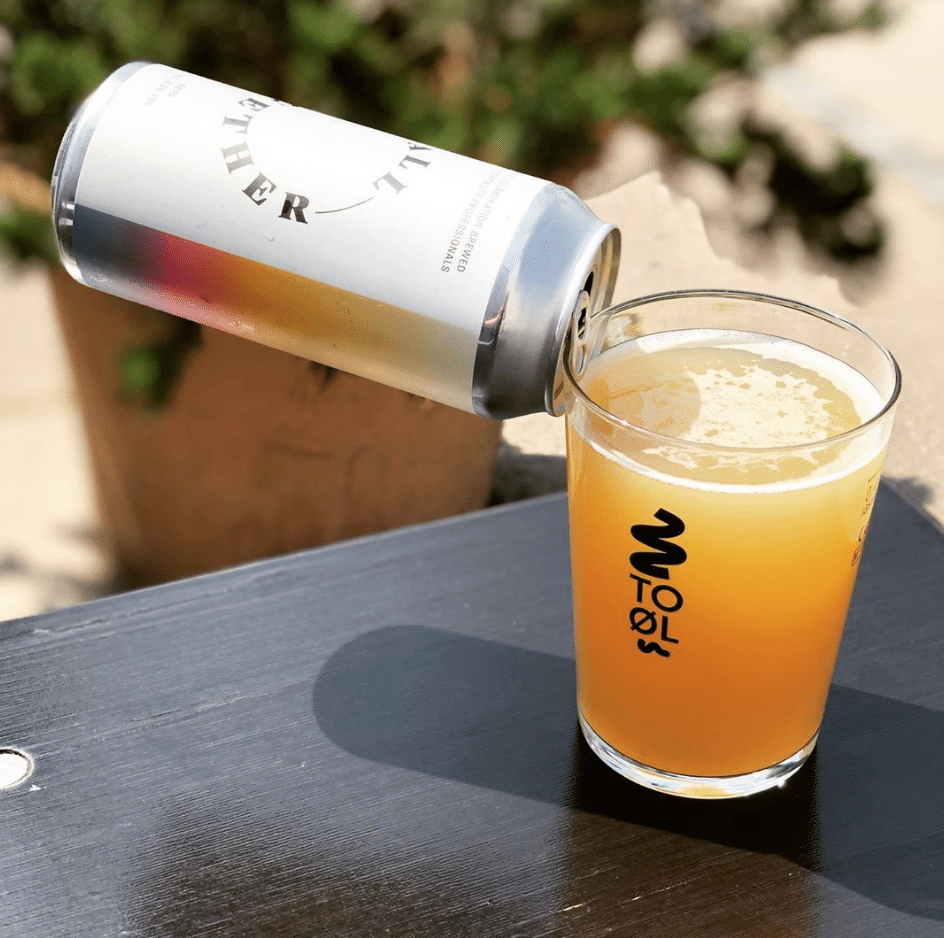 The shop has six taps serving our brewery-fresh beers along with organic wines from Vinhanen.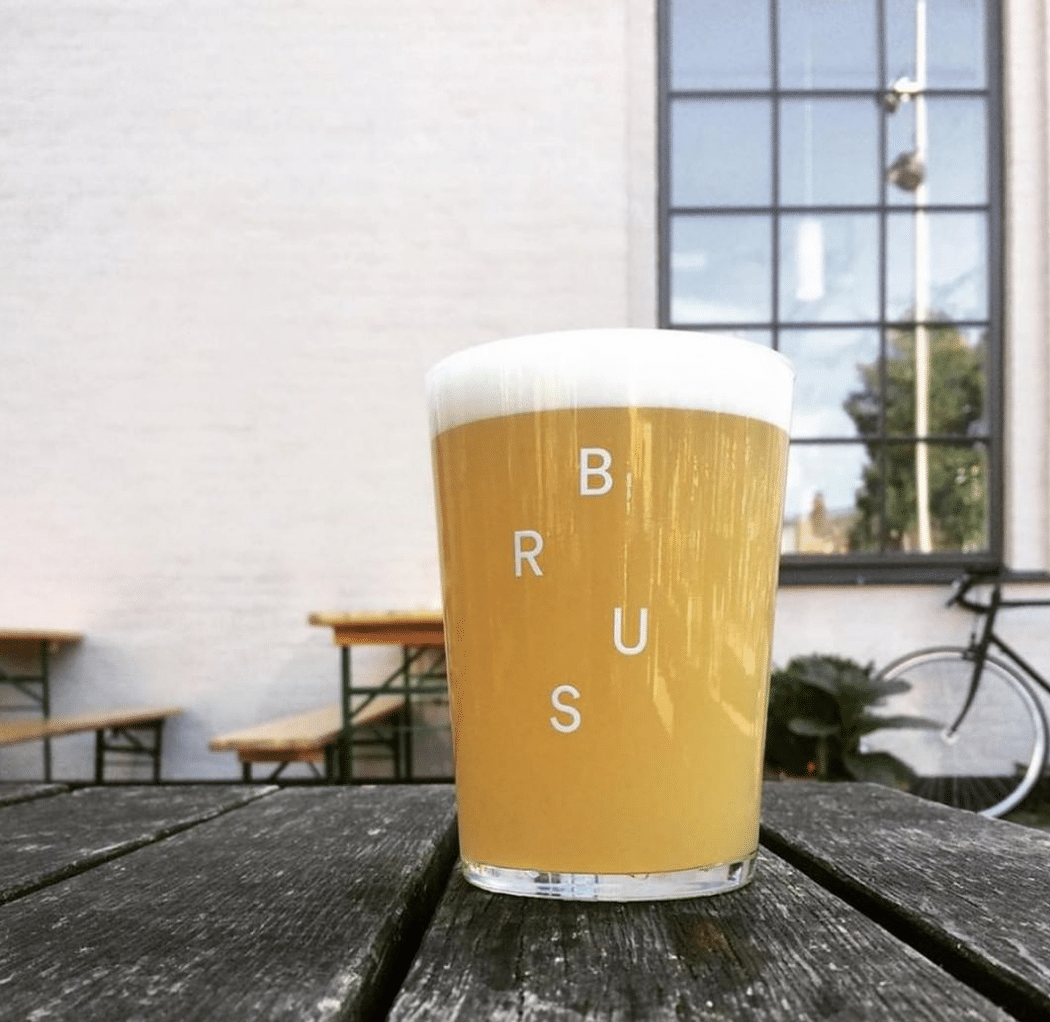 The shop serves a small food menu of quick bites, sides, burgers & fermented fries 12:00-15:00 Monday to Thursday.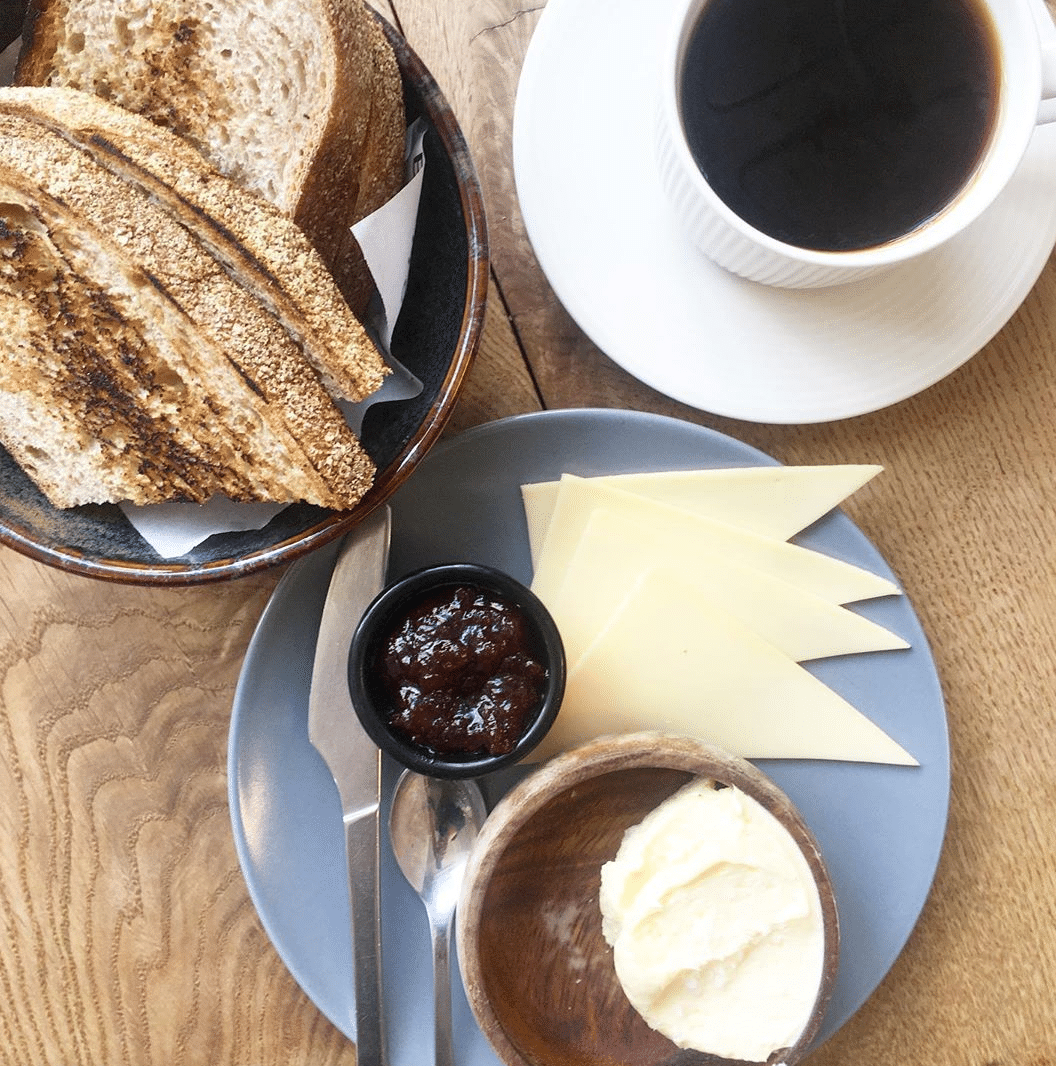 We stocks a small but carefully selected shelf of dried-goods from The Coffee Collective, Bybi Honey, Brew Tea Co., & Cajohn's Fiery Foods to name but a few.
Giftbaskets & giftcards (which can be used in the whole house) can be purchased at the BRUS shop.